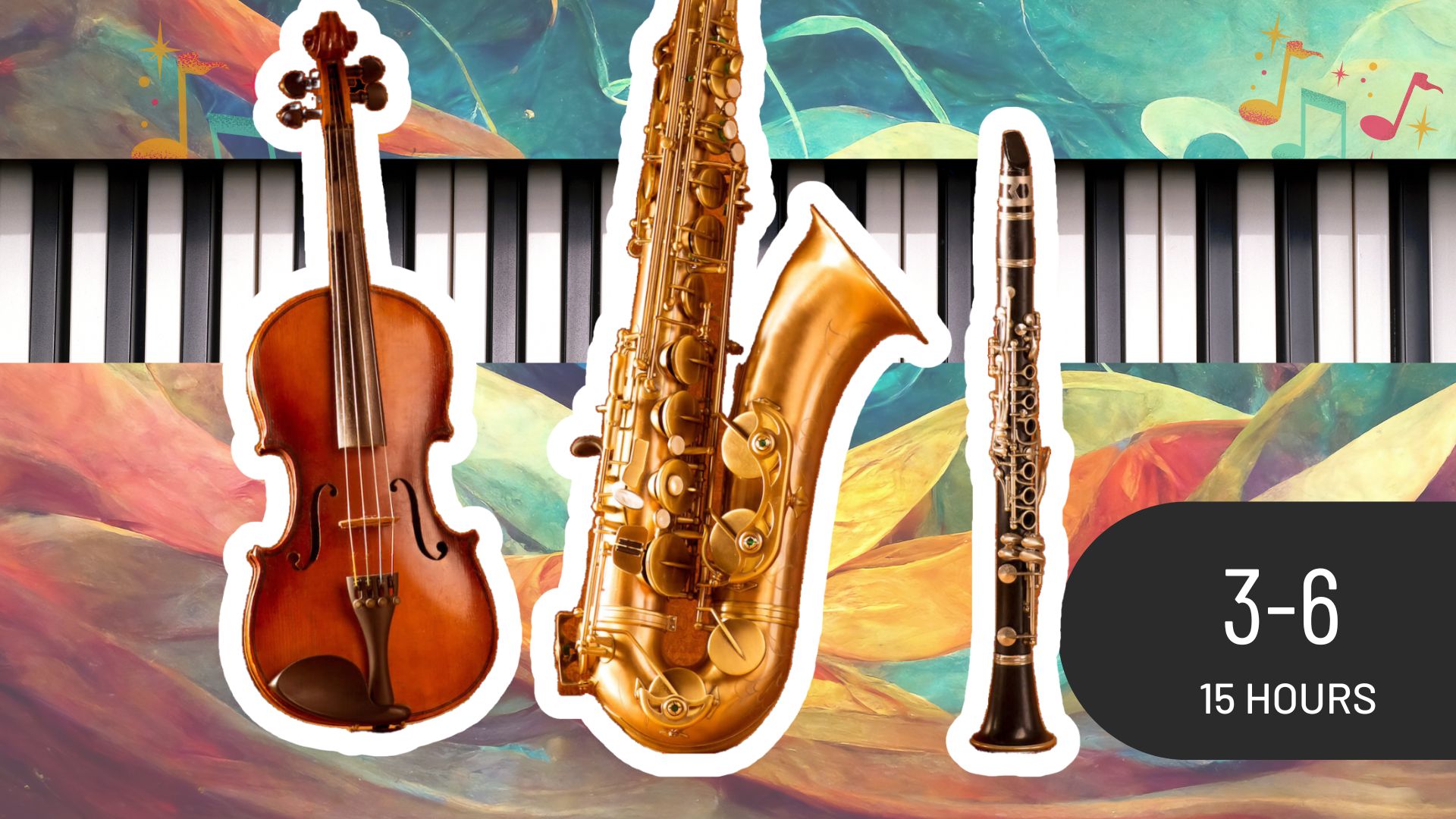 Instruments of the Orchestra


Carolyn Lucento
A 12 Week Music Curriculum for Montessori and Preschool Classrooms

Join Carolyn Lucento in this engaging, self-paced course that opens up the world of orchestral music to your young students.
Perfectly suited for those looking to expand their music curriculum or to embark on a new musical journey, this 12-week course delves into the four instrument families of the orchestra: brass, strings, woodwinds, and percussion.
What's included in the course:

Inside, you will find full video demonstrations, PDF lesson plans, visual aids for circle time, templates for children's shelf work, and mp3 downloads for movement activities and focused listening
➤ 12 weeks of comprehensive curriculum with focus on the four instrument families of the orchestra
➤ 45-75 minutes of video instruction per week, complete with printable lesson plans and support materials
➤ Recommended sources for obtaining necessary supplies and downloadable mp3s
➤ Guidance on setting up shelf activities that reinforce each week's lesson
➤ A multitude of extensions to help extend the curriculum beyond 12 weeks


By the end of this course you will:

➤ Have the confidence and tools to conduct an engaging, developmentally appropriate music class centered on the orchestra
➤ Understand the nuances of the brass, strings, woodwinds, and percussion instrument families, with an introduction to key instruments within each group
➤ Know how to introduce children to famous composers and essential music concepts like tempo, dynamics, and pitch
➤ Be equipped to set up shelf activities that reinforce the music lessons, enabling children to explore at their own pace




Instruments of the Orchestra is an excellent supplement to the "Musically Montessori: First Twelve Weeks" course. Combined, these two courses can help you create a year long music curriculum for your class.

You can also use this course as a stand-alone music curriculum.

A certificate of completion for 15 hours is provided. Learn more about certificates here.
This course is eligible for a CEU upgrade from Loyola University- Aspire for an additional fee.


This course is also included in the Music Bundle

When you offer these lessons to the children in the Autumn, they are ready for the wonderful Winter Orchestral Performances that are geared to children, in particular Tchaikovsky's "Nutcracker Suite."


When you offer these lessons in the Winter months, the children may have already been to a Winter performance and so they have already had that concrete experience that makes these lessons even more meaningful,especially if the children saw a performance with a live orchestra!


When you offer these lessons in the Spring or Summer, the children will be able to really enjoy the outdoor classical music concerts for children that happen in that time of year!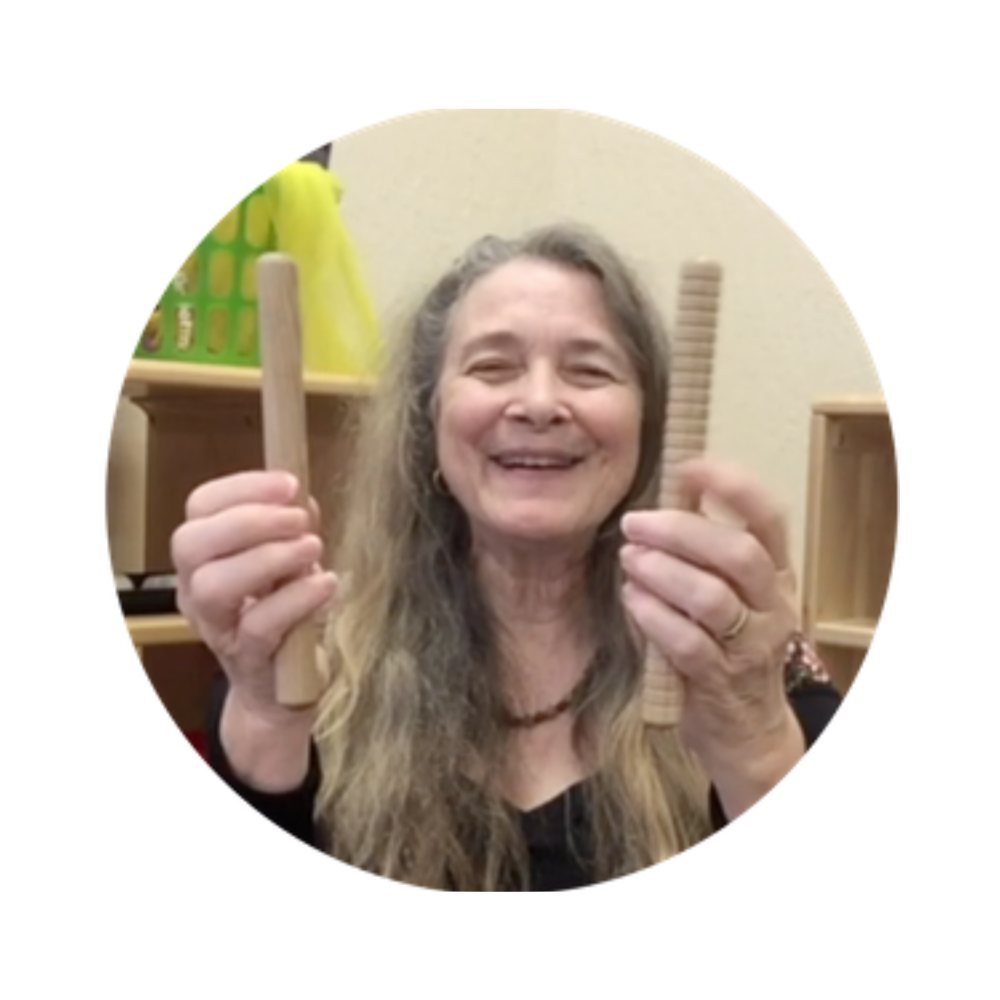 Carolyn Lucento
Carolyn is a long time Montessorian and music teacher with over 30 years of experience. She received her first Montessori Training in 1980 from St. Nicholas Montessori College in London, and became re-certified with AMS in 2006. She has also served as the music instructor for teachers in training at the Fountainhead Montessori Adult Education Program.
Carolyn is certified in Orff-Schulwerk Music Education for children Preschool through Lower Elementary and has been teaching music to children since 2013. She has also danced with several Dance Companies in the SF Bay Area and loves to sing and play traditional Mountain Music on her Appalachian Dulcimer & Autoharp.
Learn more about Carolyn at magicalmovementcompany.com
When does the course start and finish?
This is a pre-recorded course and you may watch it at your own pace. You have access for one year and you may rewatch the content as often as you wish during that time. We recommend that you allow yourself at least one week per module.
Who is this course for?
This course is suitable for anyone interested in teaching music to young children. Whether you are a parent, classroom teacher, music teacher, or anyone else, this is a great course for you! All are welcome.
Will I receive a Certificate of Attendance?
You can get a certificate of attendance for 15 Hours by request. You will need to fill out a feedback form. You will receive a PDF certificate via email, Read more about certificates of attendance HERE. 
Is this a MACTE accredited course?
No. This is an on-demand online course and does not include the timed and in-person components required for MACTE accreditation. MACTE also does not accredit professional development courses.
Does this course cover the Montessori Bells?
No. The Montessori Bells are not covered in this course.
Can I download the videos?
No. The videos may only be watched streaming online. This requires a fairly reliable internet connection.
Register
All prices are in USD
REDEEM ACCESS LINK
If you arrived on this page via an access link, you should see the "Redeem Access Link" price below marked down to FREE. Please click the Redeem button and follow the instructions to complete your registration.
If your access link has already been redeemed, the price below will NOT be marked free. If you redeemed the link, you are already registered and you do not need to register again. Please log in via the login link in the top right corner of the screen and then go to My Courses. If the link was redeemed by someone else, please contact your school administrator for another link. Please have them contact [email protected] if they need assistance.