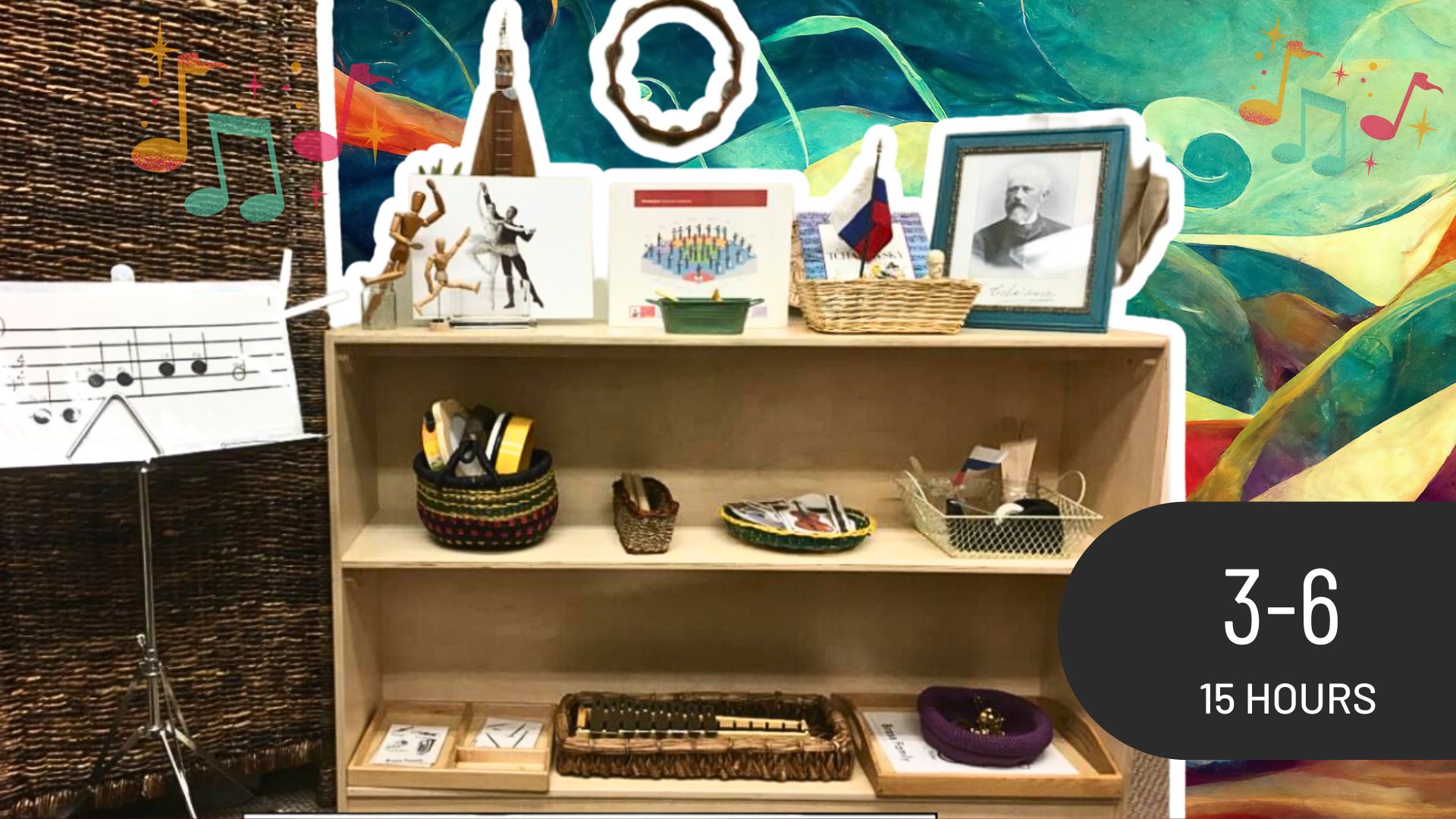 Musically Montessori: the First Twelve Weeks
A Step-by-Step Music Curriculum to Start the Year


Carolyn Lucento

Teach foundational music concepts to young children with this sequential curriculum and
get your music program started with a spark!

Join Carolyn Lucento in this immersive 12-week online course designed to infuse your classroom with the joy and educational benefits of music.
Whether you're a classroom teacher with no music background, or a music teacher looking for a solid curriculum, this course will provide you with the tools and confidence to deliver a comprehensive, interactive music program for young children.


What's included in the course:

Carolyn provides video demonstrations for 12 weeks of circle time lessons for preschoolers. Also included is video instruction on how to set up shelf activities to support each week's lesson, printable downloads to help you prepare these activities, and plenty of extensions to help you stretch the curriculum well beyond twelve weeks.
➤ Step-by-step video demonstrations for leading at least 12 weeks of music circle time
➤ Supportive individual shelf work activities
➤ A wealth of printable materials and mp3 downloads
➤ Extendable ideas and tips to stretch the curriculum beyond the initial 12 weeks
➤ Detailed lesson on gathering materials and setting up your first music shelf
➤ Practical advice on incorporating music into daily routines and managing music circle time
This comprehensive music curriculum covers foundational concepts such as
▪︎ steady beat
▪︎ high and low
▪︎ the musical scale
▪︎ presto and largo
▪︎ piano and forte
▪︎ and more
Each week includes 45-75 minutes of video instruction, a printable lesson plan and printable support materials, recommended sources for supplies, and even some downloadable mp3s.

When you register, you will have access to the full contents of the course and may go at your own pace. However, the lessons are presented in a sequential manner and it is recommended that you offer them in your classroom in this order.
By the end of this course you will:

➤ Have the confidence to implement a music program even if you have little to no prior music experience
➤ Understand how to effectively manage music circle time routines and foster grace and courtesy
➤ Be equipped with a variety of strategies to introduce new songs and concepts to children
➤ Know how to facilitate independent music exploration and practice through hands-on activities
➤ Be able to orchestrate performances that showcase the children's acquired skills
➤ Feel empowered to extend this foundational curriculum beyond 12 weeks


This course will help you discover how music in the classroom is not only doable but also fun, enriching, and incredibly beneficial for the young minds you nurture.
A certificate of completion for 15 Hours is provided. Learn more about certificates here.
This course is eligible for a CEU upgrade from Loyola University- Aspire for an additional fee.

"I feel confident in my ability to lead a weekly music class and weave music into my classroom every day."  -Alison Haefner


I signed up for this course after teaching at a Montessori school for one year as a teacher assistant and music teacher. During that year I had little Montessori training and was not sure how to organize lessons in a way that would help students build musical competence. This course has taken all of that stress away for this upcoming school year. It is so wonderful to have an organized outline of how to teach important musical concepts to young children, and to be able to take these ideas and use them alongside my own lesson plans.  -Jennifer Forbes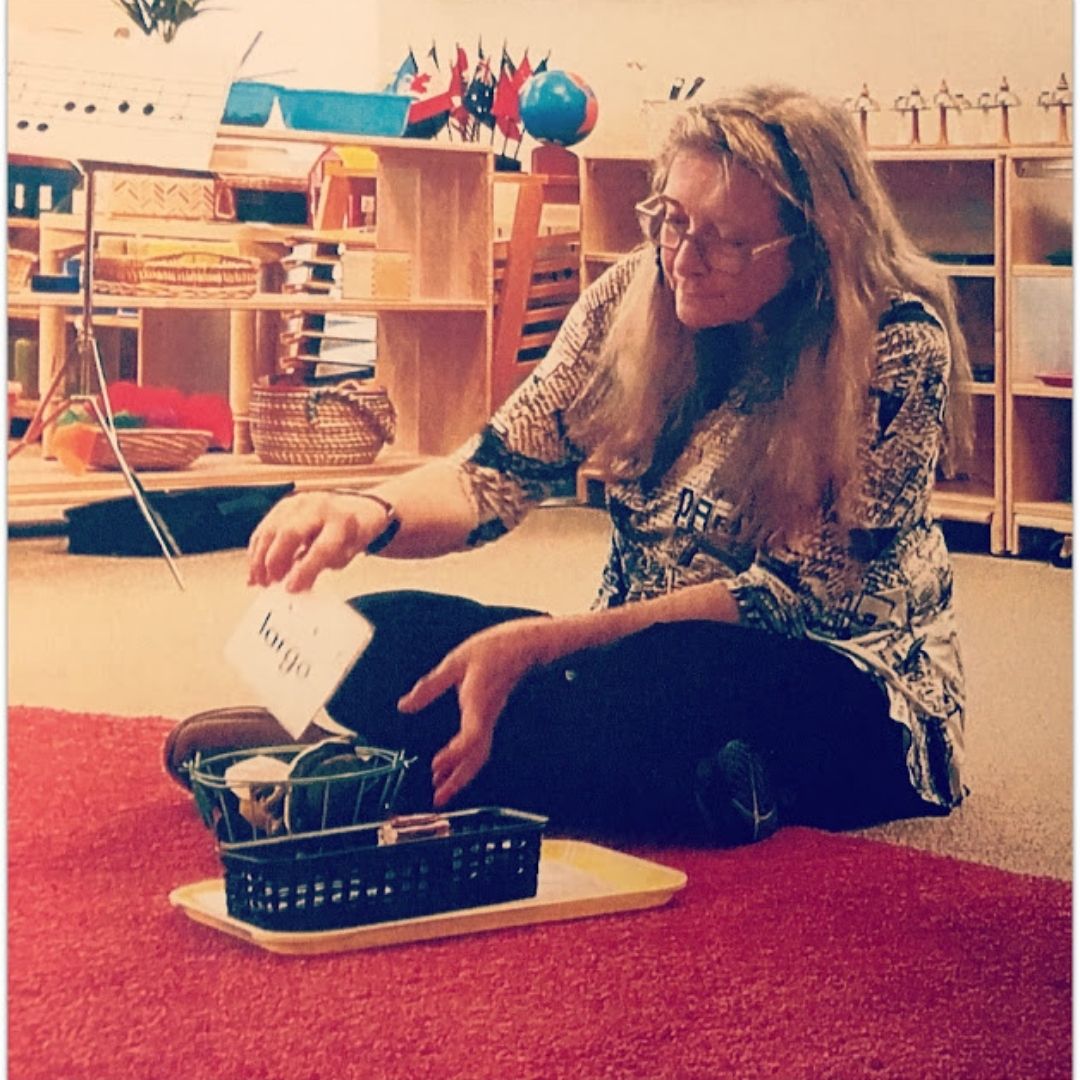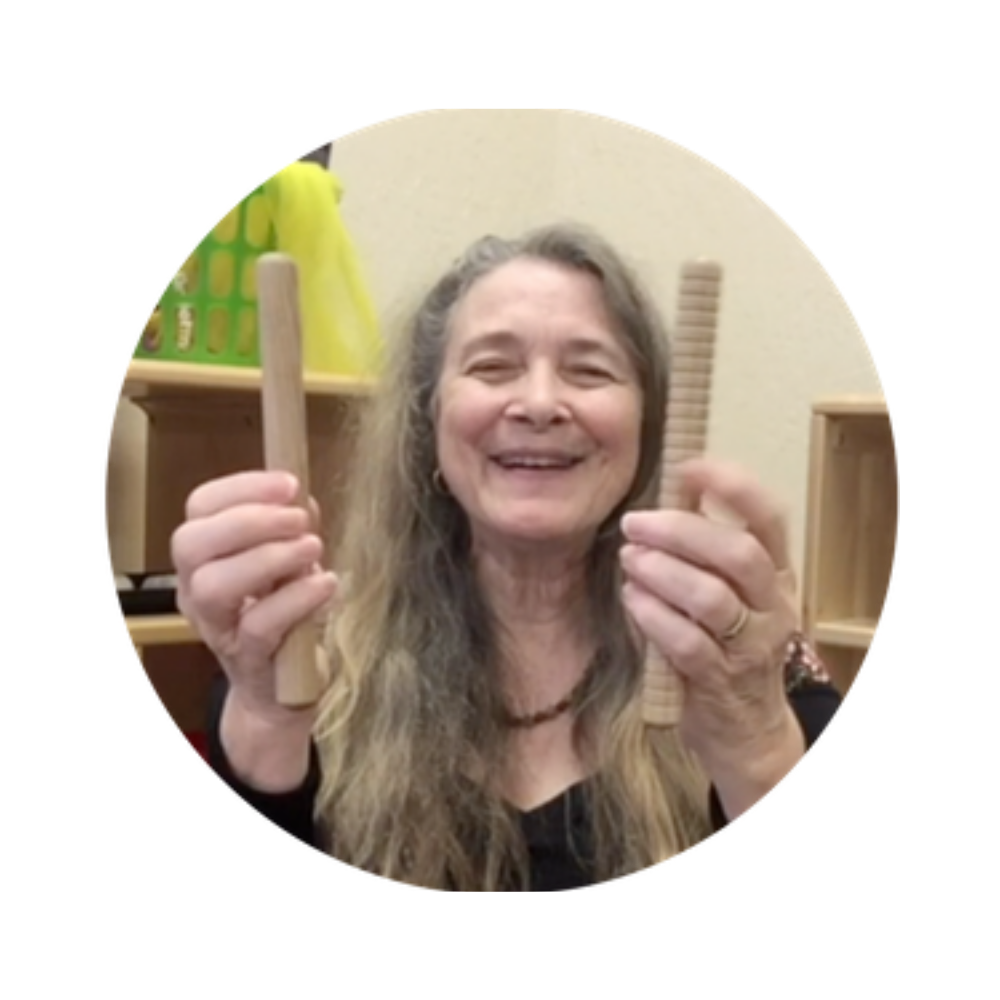 Carolyn Lucento
Carolyn is a long time Montessorian and music teacher with over 30 years of experience. She received her first Montessori Training in 1980 from St. Nicholas Montessori College in London, and became re-certified with AMS in 2006. She has also served as the music instructor for teachers in training at the Fountainhead Montessori Adult Education Program.
Carolyn is certified in Orff-Schulwerk Music Education for children Preschool through Lower Elementary and has been teaching music to children since 2013. She has also danced with several Dance Companies in the SF Bay Area and loves to sing and play traditional Mountain Music on her Appalachian Dulcimer & Autoharp.

"I love Carolyn's ideas for the music shelf! I also love the consistency of her routine for music time. The children know what to expect and when transitions will occur." -Anne Marie Collins


"Musically Montessori provided a multitude of ways for me to engage students with music! I love how it addresses the subject on so many levels- from learning about the composers to playing the rhythm sticks. My students love to sing songs that I learned from this class and they always look forward to music time." - Julia Phillips


"I truly enjoyed this course and it is going to enrich my class room environment this year. Music is such a special of our world. I am glad to be able to bring a more developed curriculum this year."  -Mia Insel


"The course offers innovative ideas on how to introduce musical concepts to the children, also the repertoire is very thoughtful and fun. The classes are very well structured and planned, paying attention to details, transitions and strategies for control of error and managing a large group of children. The resources included in the lesson plans are really good for using as extensions for shelf and/or group activities. Overall, this course has given me so many new ideas and strategies." -Vanessa Estrada


"Carolyn fuses such joy and passion into her teaching! Her gentle nature and positive energy are infectious. I highly recommend this course to anyone who wishes to be a Montessori music teacher at the preschool or early elementary level or incorporate music activities and exploration into a child's school day. Carolyn provides explanations of essential music concepts, demonstrations of how to lead weekly music circles, activities for extension and review of concepts, and shelf work for students to participate in throughout the week. This course was a true pleasure to take!" -Alexandra Krauth


"This course is so comprehensive and includes so many resources. Any teacher can study the first week's lesson and then have the confidence and skills to present a music circle with students immediately. This course makes teaching music simple, especially for those of us who are not music specialists." -Darcy Scott-Loughton
Frequently Asked Questions
When does the course start and finish?
This is a self-paced course. Once you sign up, you can watch the videos and complete the suggested activities at your own pace. We recommend that you allow yourself at least one week per module. You have access to the course for one year.
Is this course appropriate for parents?
This course is suitable for anyone interested in teaching music to young children. Whether you are a parent, classroom teacher, music teacher, or anyone else, this is a great course for you! All are welcome.
Does this course cover the Montessori Bells?
No. The Montessori Bells are mentioned, but are not covered in any detail.
Is this a MACTE accredited course?
No. This is an on-demand online course and does not include the timed and in-person components required for MACTE accreditation. MACTE also does not accredit professional development courses.
Is this a live course?
No. This course consists of pre-recorded video lectures and downloadable resources. You may view the videos as many times as desired at your convenience for at least one year.
Can I download the videos?
No. The videos may only be watched streaming online. This requires a fairly reliable internet connection.

Register
All prices are in USD
REDEEM ACCESS LINK
If you arrived on this page via an access link, you should see the "Redeem Access Link" price below marked down to FREE. Please click the Redeem button and follow the instructions to complete your registration.
If your access link has already been redeemed, the price below will NOT be marked free. If you redeemed the link, you are already registered and you do not need to register again. Please log in via the login link in the top right corner of the screen and then go to My Courses. If the link was redeemed by someone else, please contact your school administrator for another link. Please have them contact [email protected] if they need assistance.