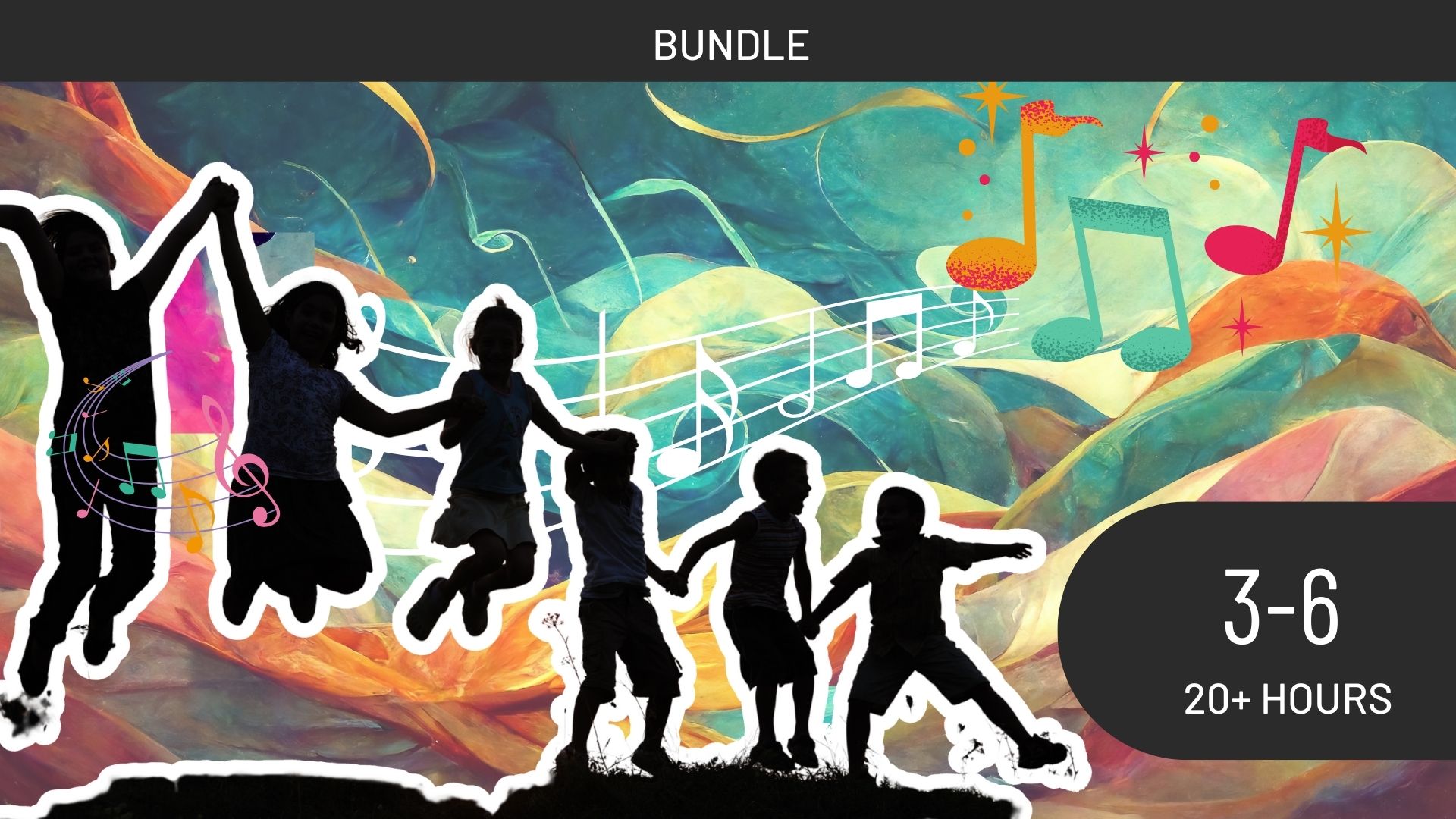 Music Bundle
Create a Montessori music and movement curriculum


Carolyn Lucento

For seasoned and novice teachers:
this bundle has everything you need to create and run a robust music program in your classroom.

Are you a Montessori educator looking to enhance your music curriculum but not sure where to start or where to go next?
Does the thought of introducing music concepts or conducting a music session leave you feeling overwhelmed?
Or maybe you feel stuck in a rut, recycling the same old songs and are craving fresh, creative ideas?

Incorporating music into your Montessori classroom can seem daunting, especially if you don't have a strong musical background yourself. The challenge to provide a diverse range of engaging, age-appropriate music activities, combined with the pressure to manage an enriching learning environment, can feel immense.

This is where Carolyn's Music Bundle comes in! This bundle of comprehensive, expert-designed music courses is tailored to meet your needs as a Montessori teacher and equip you with the knowledge, strategies, and confidence to bring the enchantment of music into your environment.
No matter your current level of musical expertise, these courses offer a step-by-step, stress-free path to nurturing a thriving music program in your Montessori setting.

🔕Training on using the Montessori Bells is not included.
"Carolyn fuses such joy and passion into her teaching! 
Her gentle nature and positive energy are infectious. I highly recommend this course to anyone who wishes to be a Montessori music teacher at the preschool or early elementary level or incorporate music activities and exploration into a child's school day. Carolyn provides explanations of essential music concepts, demonstrations of how to lead weekly music circles, activities for extension and review of concepts, and shelf work for students to participate in throughout the week. This course was a true pleasure to take!" -Alexandra Krauth

Courses Included in this Bundle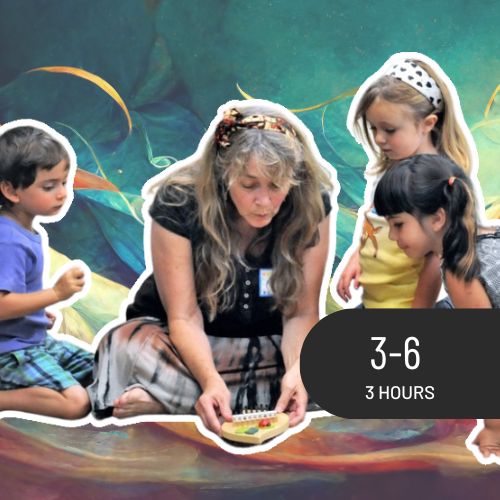 Creating a Music Curriculum for Young Children
➤ Over three hours of instructional videos that dive deep into the importance of early music experiences and showcase over 40 Montessori-style lesson plans through engaging demonstrations.
➤ Montessori Music Album - a comprehensive manual divided into two parts, offering extensive resources for educators to use in their own Montessori environments.
➤ Additional resources including templates for creating individualized follow-up activities, visual aids, and mp3 music downloads to aid your teaching experience.



Creating a Movement Curriculum for Young Children

➤ Video demonstrations of an extensive selection of movement activities suitable for children aged 2-6.

➤

An in-depth discussion of the sensitive periods and developmental milestones of movement in young children.
➤

Guidance on integrating movement activities into the broader Montessori curriculum, including Montessori cultural themes and folk dances.
➤ A Montessori Album of downloadable materials designed to help you create your own Movement Curriculum, plus additional images to supplement these materials.

"I feel confident in my ability to lead a weekly music class and weave music into my classroom every day." -Alison Haefner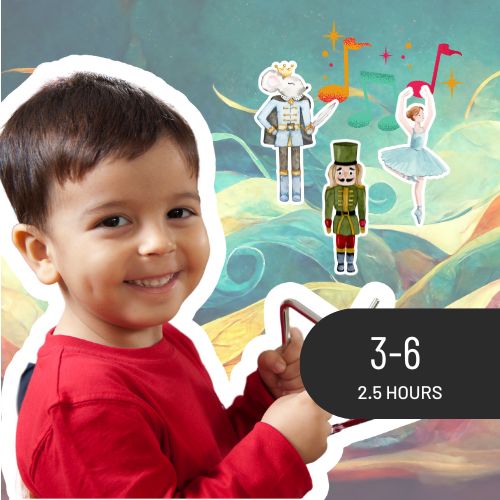 The Nutcracker Suite

This engaging exploration of Tchaikovsky's Nutcracker Ballet Suite offers Montessori educators an easy-to-follow, developmentally appropriate pathway to share the wonders of this timeless music and dance classic with young children.
➤ Montessori-style lesson plans for introducing children to the orchestra and the Nutcracker Suite.
➤ Strategies for conducting group circle times, engaging musical games, and individualized shelf works.
➤ Ideas for orchestrating a low-stress "Mini Performance" or impromptu classroom drama-play.
➤ Mp3 music downloads of the Nutcracker Suite.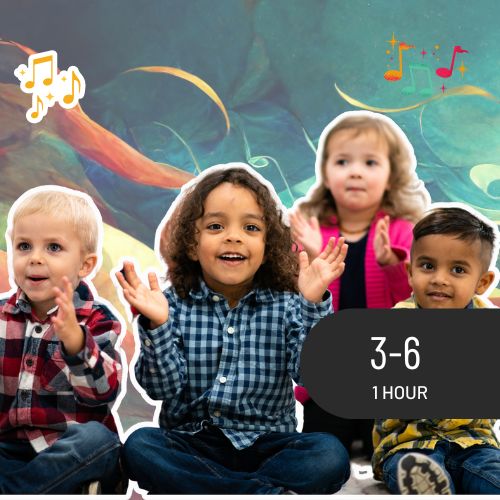 Let's All Sing!

This course will not only give you lesson plans for 15 songs, but you will learn a framework for creating extension activities for any song so that you can get the most out of your children's favorites! 

➤ 15 song-inspired activity plans, complete with instructions for engaging extensions such as dance, group drama play, and puppet-making.
➤ Downloadable PDF files for creating Montessori-style shelf works that reinforce the song activities.
➤ Mp3 song downloads and YouTube videos for original or less well-known songs.



Musically Montessori: The First 12 Weeks

This is a comprehensive 12-week curriculum to teach foundational music concepts to children.
➤ 12 weeks of detailed video demonstrations for circle time lessons and instructions for setting up shelf activities.
➤ Printable lesson plans and support materials, as well as recommended sources for supplies.
➤ Downloadable mp3s and a range of extensions to prolong the curriculum well beyond twelve weeks.
Eligible for CEU upgrade from Loyola University's School of Continuing Education

"This course is so comprehensive and includes so many resources. Any teacher can study the first week's lesson and then have the confidence and skills to present a music circle with students immediately. This course makes teaching music simple, especially for those of us who are not music specialists." -Darcy Scott-Loughton

Instruments of the Orchestra

This course explores the four Instrument Families of the Orchestra (brass, strings, woodwinds, percussion) as well as basic music concepts such as tempo, dynamics, and pitch.

Along with full video demonstrations for all lessons, you will receive:
➤ PDF Downloads of the Lesson Plans and visuals for circle time
➤ Templates for children's shelf work
➤ mp3 music downloads for movement activities & focused listening excerpts to illustrate the instruments being featured.

Eligible for CEU upgrade from Loyola University's School of Continuing Education

I signed up for this course after teaching at a Montessori school for one year as a teacher assistant and music teacher. During that year I had little Montessori training and was not sure how to organize lessons in a way that would help students build musical competence. This course has taken all of that stress away for this upcoming school year. It is so wonderful to have an organized outline of how to teach important musical concepts to young children, and to be able to take these ideas and use them alongside my own lesson plans. -Jennifer Forbes

Carolyn Lucento
Carolyn is a long time Montessorian and music teacher with over 30 years of experience. She received her first Montessori Training in 1980 from St. Nicholas Montessori College in London, and became re-certified with AMS in 2006. She has also served as the music instructor for teachers in training at the Fountainhead Montessori Adult Education Program.
Carolyn is certified in Orff-Schulwerk Music Education for children Preschool through Lower Elementary and has been teaching music to children since 2013. She has also danced with several Dance Companies in the SF Bay Area and loves to sing and play traditional Mountain Music on her Appalachian Dulcimer & Autoharp.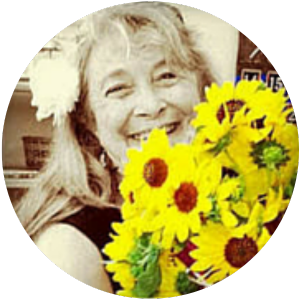 Frequently Asked Questions
When do the courses start and finish?
Each of the courses in the Music Bundle consist of pre-recorded videos. You will gain access to all the videos as soon as you register. When purchased as a bundle, you have lifetime* access to the courses and may watch as often as you wish.
*Lifetime means the lifetime of the course. You will have access for as long as the courses are hosted on Trillium.


Is the Music Bundle appropriate for parents?
Each course in this bundle is suitable for anyone interested in teaching music to young children. Whether you are a parent, classroom teacher, music teacher, or anyone else, this is a great bundle for you! All are welcome.


Will I receive a Certificate of Attendance?
You can request a certificate of attendance for each course in the Music Bundle. You will need to fill out a feedback form after completing each course. You will receive a PDF certificate via email. We recommend confirming with your local licensing agency prior to registering if you are relying on having the certificate approved.

Register
All prices are in USD
Regular price $395
Intro Price $237
Use this if you are purchasing for yourself. Depending on your location, tax may be added to your total.

Introductory Price Save 40%

See Pricing
Use this if you are purchasing on behalf of one or more people. Depending on your location, tax may be added to your total.

REDEEM ACCESS LINK
If you arrived on this page via an access link, you should see the "Redeem Access Link" price below marked down to FREE. Please click the Redeem button and follow the instructions to complete your registration.
If your access link has already been redeemed, the price below will NOT be marked free. If you redeemed the link, you are already registered and you do not need to register again. Please log in via the login link in the top right corner of the screen and then go to My Courses. If the link was redeemed by someone else, please contact your school administrator for another link. Please have them contact [email protected] if they need assistance.