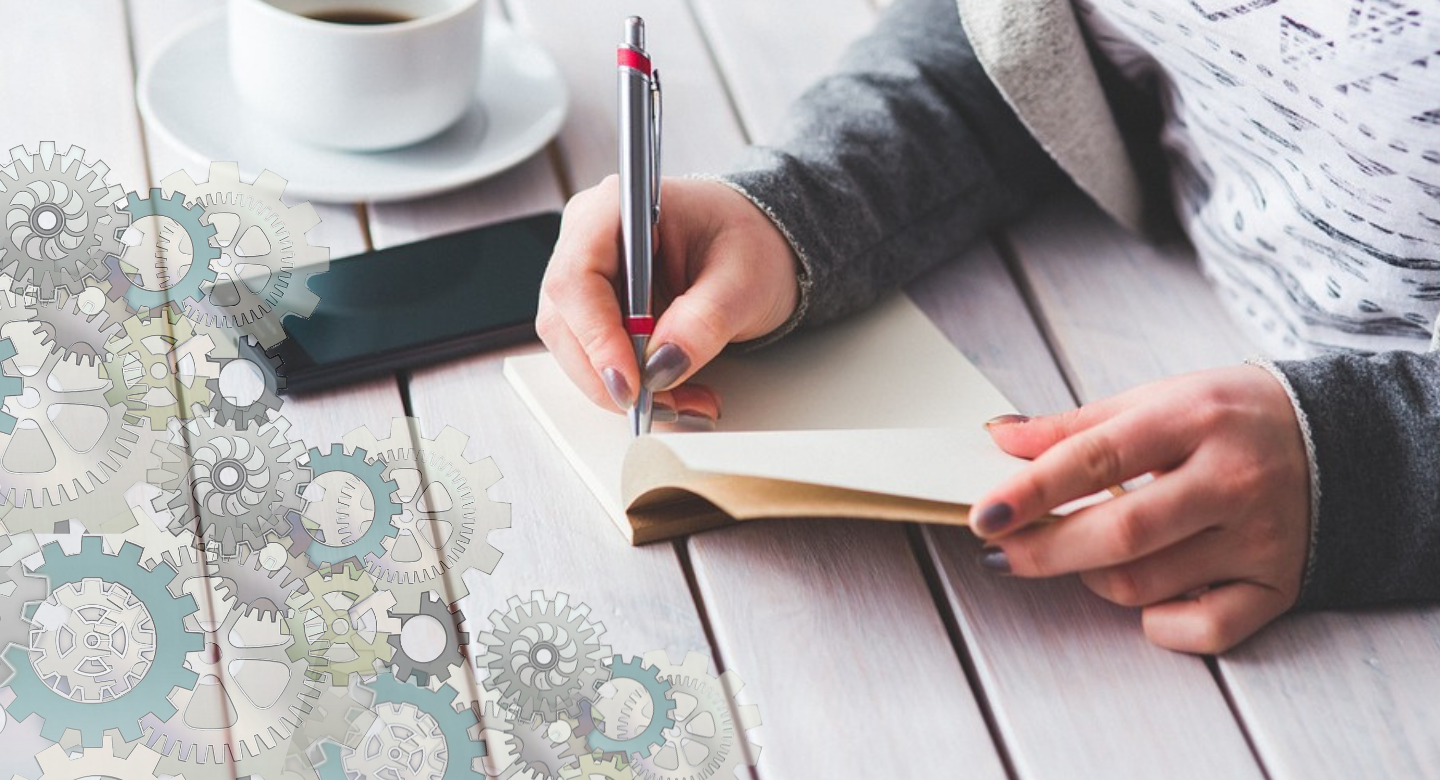 Montessori Assistant Toolkit: Early Childhood Edition
Tammy Oesting
Training for Montessori Support Professionals (Ages 3-6)
"This course is an excellent introduction for the beginning Montessori Assistant. It provides a well-rounded overview and excellent learning exercises which utilize all the information shared in each lesson and motivate thoughtful expression and analysis from the student. I recommend it highly!" -Gabrielle Miller


"I absolutely LOVED the instructor and how she related her experiences to the topic she was discussing. The whole course was packed with pertinent information for an assistant teacher. And the downloads were so helpful. I really enjoyed the Montessori Philosophy section. I have been an assistant for quite a while, and even went through a year long Montessori training program, but it has been many, many years since my training so this was a wonderful refresher for me. I highly recommended to our director that the new assistants (if they were new to Montessori) think about taking this course." -Jacquelyn Carre
The Principles of Optimal Learning module examines the elements that make up a highly effective learning environment. After completing the lessons, participants will be able to contribute to the effective running of the classroom.


Topics in this module include:
▪️ Blueprint for Learning
▪️ Movement and Learning
▪️ Control and Order
▪️ Interest and Context
▪️ Motivation and Learning
▪️ Collaboration and Learning
▪️ Interactions and Learning
▪️ Course Summary and Takeaway Skills
This module introduces participants to Dr. Maria Montessori and her education philosophy. A sweeping overview of the history of pedagogical thought is also given to provide context for Dr. Montessori's system, and its place within that history. After completing the lessons, participants will have a greater understanding of the Montessori method, and its unique unique and effective approach to teaching children.
Topics in this module include:
▪️ Blueprint for Learning
▪️ Evolution of Pedagogy
▪️ Dr. Montessori: Her Life and Work
▪️ Philosophical Tenets
▪️ Course Summary and Takeaway Skills
This workshop provides an overview of child development theories and relates them to Dr. Montessori's educational method. Her familiarity with the theoretical material that came before her was augmented by her own insights from her observations of children. After completing the lessons, participants will have a better understanding of the foundations of the Montessori Method and be able to contribute to the effective running of the classroom.
Topics in this module include:
▪️ Blueprint for Learning
▪️ Developmental Theorists
▪️ Brain Research
▪️ Research to Practice
▪️ Course Summary and Takeaway Skills
This module introduces the keystone skill of observation. Observing children as they interact with the learning environment and other people provides the necessary information to abide by the Montessori maxim "follow the child."
Topics in this module include:
▪️ Blueprint for Learning
▪️ The Keystone Concept
▪️ Scientists in the Field
▪️ The C.O.R.E. of Observation
▪️ Observation Practices
▪️ Course Summary and Takeaway Skills
This module covers best practices for adult/child interactions in the classroom.


Topics in this module include:
▪️ Blueprint for Learning
▪️ Discover the Child
▪️ Root Causes of Behavior
▪️ The Guides
▪️ Child Guidance
▪️ Nurture Independence
▪️ Montessori Decalogue
▪️ Course Summary and Takeaway Skills
This module examines the classroom environment, including both physical and social elements, and its importance in the Montessori method. Covering topics such as the significance of arrangement, the emotional tone of the class, and aesthetic principles for order and beauty, it highlights the steps necessary to create an optimal learning environment.




Topics in this module include:
▪️ Blueprint for Learning
▪️ Role of the Environment
▪️ Order in the Environment
▪️ Beauty and Movement
▪️ The Cognitive Environment
▪️ The Social, Emotional, and Spiritual Environment
▪️ Course Summary and Takeaway Skills
This module provides a variety of tips to help adults succeed in a Montessori environment. It covers topics such as professionalism, communicating with parents, professional development, and taking time for self-care. It is geared to anyone that is working in a learning environment that needs coaching in best practices for job success and would be especially beneficial to those new in their position.


Topics in this module include:
▪️ Blueprint for Learning
▪️ Professionalism
▪️ Communication
▪️ Nurturing Your Spirit
▪️ Professional Development
▪️ Course Summary and Takeaway Skills
A certificate of completion for 15 hours is provided. Learn more about certificates here.
This course is eligible for a CEU upgrade from Loyola University- Aspire for an additional fee.


Tammy Oesting
Tammy is cofounder and a trainer for ClassrooMechanics, and cofounder of Principles to Practice (with Trillium Montessori), both Montessori professional development companies. Tammy holds AMS-credentials for Early Childhood and Elementary I – II and has extensive experience as an instructor, field consultant, and workshop presenter. Her focus is on optimizing classroom performance by making professional development relevant, accessible, and effective.
"Being new to the Montessori world and having this great opportunity to receive these classes and workshops before I start in the classroom has brought knowledge and insight in how the Montessori way differs from all other early childhood classes I have taught in the past. I always felt there was something lacking in the other institutions/companies I worked for. Now with this new found understanding of of the science and practices of the Montessori way I have a new found spark of interest and inner enthusiasm about re-entering the classroom this new school year." -Heather Iversen
"I found this course to be very professional and gave me the confidence needed to proceed in my career as a Montessori teacher. " -Teresa Untiedt


"The course was delivered in a very interesting and methodical way.It was easy to grasp and understand the various details that go into making a dynamic assistant teacher." -Sarmistha Ghosh


"I very much enjoyed this course. Learned so much about the Montessori methods and why we do what we do." -Roseann Ric


"I must say I learned a whole lot in this course, especially for someone who doesn't know much about Montessori, how it was started and the techniques and approaches used and after completing the course, I know much more. So much so I'd like to go over the course again, periodically to review and be sure I keep up with the teachings. Also, this course is great because what you learn about Montessori can be applied to everyday life and interpersonal relationships, both in a work environment and at home. Additionally, I learned a great deal about myself, how I can use my strengths and personality to help in the classroom, and how to manage myself in the classroom especially with the students I help to teach and my lead teachers." -Sabrina Gutierrez


"This course helped be to feel more confident about my purpose and role as a classroom assistant. I feel my job performance has been much improved!" -Elisabeth Smith


"This is my first year in a Montessori classroom, and this training has truly helped me understand its function. I am so glad I was able to take this course. My favorite module was the Prepared Environment, and learning about the setup of a Montessori classroom." -Hope Riley


"I'm going on my third year assisting in Montessori classroom. This course has helped me tremendously with things I need to improve on." -Sarah Albright


"This was the best form of Montessori training that I have had. It really has equipped me more in becoming a better teachers assistant." -Sara Scherf


"Overall, this is an excellent training program. It has valuable information for the para-educator that has little to no experience within the Montessori classroom. Implementing the tools provided has proved instrumental in creating a functional environment between para and the Montessori classroom community. I feel that we are a better informed group and it gave me the opportunity to be able to bond with my classroom kids. In our school, we are a family and I feel that the training assisted me in building a bridge between myself and the school as a whole. " -Gisella Santiago-Gronka


"Great online course to do in your own pace. I'm a part time Assistant, that also has another side job as well as a family with 2 toddlers and dogs. It is definitely doable and awesome to have your own pace available. The videos can be played multiple times in case of &/or stopped and resumed. The instructor Tammy makes it easy to follow her whenever you get back into it right away. She is practicing and resembling her great smile and the warming effect of doing so will make you feel it right away. I loved this course, her professionalism, the set up of the classes and will ask my employer for sure to maybe invite Tammy to a personal presentation in our facility, because I really enjoyed it. And what is Montessori all about - Lifelong learning - so I am looking forward to the future!!! Knowledge here I come!!!" -Marlis Reidel


"With a master's degree in teaching, but having no experience with the Montessori pedagogy, this course gave me the essential keys to start my career as a Montessori assistant and even made me want to train myself to become a certified Montessori teacher." -Elise Nelson


"I took this course after working in a Montessori classroom for a year as an assistant. I now have a better understanding of why the teacher did specific things in a certain way or order. I also have a better knowledge of how Montessori class rooms are arranged the way they are. This class has given me a lot of confidence for when I return to the class room." -Jody McCoart


"This course is concise and straightforward while being enlightening and fruitful. I found comfort in the voice of Ms. Oesting as well as the spaces, images and quotes displayed throughout the videos. I imagine that even for one who has been through training, these modules would make a nice refresher course, and from the perspective of one in the field for some time but without training, I learned new things and felt good to review things I had previously learned." -Sarah McCants


"Regardless of how long you have been involved in the work of Montessori, and regardless of the capacity to which you are involved in the children's house I believe this course will be relevant and inspiring. I especially recommend taking this course alongside others in your community as the videos fostered meaningful conversations amongst assistance and leaders in our school." -Corey Jungclaus


"It helped me realize the beauty of the Montessori education. I had been in a classroom for about two months before starting the course and of course I realized I'd been making some mistakes. Tammy's explanations were very eloquent and it explained the Montessori method for different ages." -Yobana Garcia
▪️ Assistant Toolkit User Manual (PDF): Dozens of exercises and resources to help you make the most of the course.
▪️ Power Tools (PDF): Handy quick reference guides with actionable tips for the classroom


▪️ Supporting Classroom Assistants (workshop): A bonus 50 min workshop to share with your lead teacher. Designed to provide the leader of a Montessori learning environment with the insights and skills needed to guide a support the work of their classroom assistants.
Is the Montessori Assistant Toolkit Right For You?
Frequently Asked Questions
Who is this course for?
This course is specially designed for support personnel in a Montessori classroom setting. It is not a substitute for lead teacher training. Homeschoolers may find some aspects of this course helpful, but it is primarily for professionals. The Early Childhood edition is best for adults in a classroom setting for 3-6 year olds.
Anyone interested in gaining an improved understanding of Montessori pedagogy and practice is welcome to participate.
When does the course start and finish?
This is a self-paced course. Once you sign up, you can watch the videos and complete the suggested activities at your own pace. We recommend that you allow yourself at least one week per module
How long do I have access to the course?
After enrolling, you have unlimited access to this course for at least one year.
Is this a live workshop?
No. This course consists of pre-recorded video lectures and recommended exercises. You may view the videos as many times as desired at your convenience for at least one year.
How much access do I have to the instructor? Can I ask her questions?
This course is not priced for private access to the instructor. However, Tammy Oesting will be available inside the private Facebook Group to answer questions and provide general support.
Is this a MACTE accredited course?
No. This is an on-demand online course and does not include the timed and in-person components required for MACTE accreditation.
Will I receive a Certificate of Attendance?
You can get a certificate of attendance for 15 Hours by request. You will need to answer questions about the course and fill out a request form. You will receive a PDF certificate via emailRead more about certificates of attendance HERE. IMPORTANT: Some licensing agencies do not accept credits for online courses that are done on-demand. If you are counting on the credits being accepted, please consult with your licensing agency before purchasing.
How does the school registration work?
The school registration allows one buyer to purchase on behalf of multiple participants. Once you have checked out, we will send you access links to pass on to the other participants (We have to do this part manually, so please allow 48 hours). You do not need to send us the names or emails of your group. The access links will enable each participant to set up their own login to view the course. If you are planning to view the course videos as a group, please be sure to purchase the school registration that corresponds to the number of viewers.
I do not see a pricing option for the number of participants I would like to register. What should I do?
Please contact [email protected] and let us know how many people you would like to register for this course. We will send you a custom invoice.
Register
All prices are in USD
REDEEM ACCESS LINK
If you arrived on this page via an access link, you should see the "Redeem Access Link" price below marked down to FREE. Please click the Redeem button and follow the instructions to complete your registration.
If your access link has already been redeemed, the price below will NOT be marked free. If you redeemed the link, you are already registered and you do not need to register again. Please log in via the login link in the top right corner of the screen and then go to My Courses. If the link was redeemed by someone else, please contact your school administrator for another link. Please have them contact [email protected] if they need assistance.