ELEMENTARY LEVEL TRACK PREVIEW: Leanna Ampola (Available Jan 11)
Preview
The full video will be available on Jan 11
How to Start and Run an Elementary-Aged Homeschool Project Group
This presentation provides a "road map" to create your own Project Group (PG) for elementary-aged homeschoolers. The model I developed operates with Montessori principles, but does not require a Montessori trained adult. During PG days, homeschoolers come together to learn about a topic. They work together to create projects that they can present to parents at the end of the day. The homeschoolers in my area LOVE my PG days, so I've decided to share the model with others.
The presentation will describe the benefits of a PG such as teamwork, focus, and creative thinking. We will focus on the details of implementing a successful PG in your area such as initial communications, daily schedule, craft supplies, educational resources, setting expectations with children & parents, getting off to a strong start, choosing topics, getting parents involved in providing supplies, and troubleshooting issues.
I will share details and advice from my own PG experiences over the past year. At the end of watching this presentation, you should have the information needed to begin a successful PG in their area.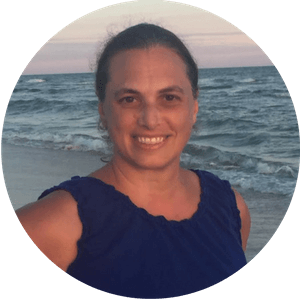 About Leanna Ampola
I am an AMI-certified Montessori elementary teacher (ages 6-12) and hold a Masters degree in Education from Loyola University Maryland. My final Master's paper summarized the latest academic research on homeschooling.
I taught in a Montessori classroom for one year (2012-2013) but ultimately decided to try homeschooling my children who were 5 and 6 at the time. We love it and are in our 4th year of homeschooling. We live in Atlanta but spend about 2 months a year homeschooling "on the road" in our pop-up camper.
I recently founded Growth Montessori, LLC in Atlanta. Our program is a 2-day per week Montessori-based enrichment program for homeschoolers. We started in September with 6 children and plan to expand soon.
I have taught Montessori classes in the homeschool community including botany, geometry, geography, and the five Great Lessons. I also tutor homeschoolers in math using the Montessori materials. I run a "Project Group" for homeschoolers that meets 1-2 times per month. My presentation will cover how to begin a homeschool Project Group in your community.
Complete and Continue