PRIMARY LEVEL TRACK PREVIEW: Lara Jacobs (Available Jan 11)
Preview
The full video will be available on Jan 11
How to Use Golden Beads
Learn how to introduce and then use the golden beads for addition, subtraction, multiplication, and division. See why the beads are the key to the Montessori math program and why many trainers believe that if a primary-age child only advances through the beads and no memorization work, that child will have success in the elementary years. This presentation will help you understand the value of learning the mathematical processes before memorization and why the correct answer is not the objective.
You will also see how to use the beads with fewer than the ideal number of children and what the minimum amount of supplies are needed for a homeschool environment.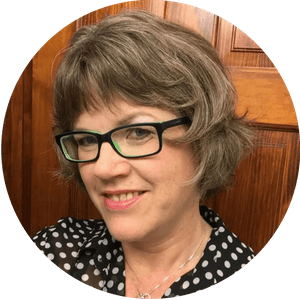 About Lara Jacobs
Lara is an AMI trained primary directress. Her Montessori trainers, Liz Hall and Margaret Stephenson, instilled in her the importance of our actions and our attitude when working with children. Children observe us closer than we know! Since she completed her training in 1989, she has owned two Montessori schools and worked for several others. She taught all four of her children during their toddler and primary years. Lara also had an opportunity to homeschool two of her children during their elementary years, but only for a short time period.
Complete and Continue