SPECIALS TRACK PREVIEW: Debbie Reber (Available Jan 11)
Preview
The full video will be available on Jan 11
Leaning In to Homeschooling a Differently-Wired Child: Tips and Inspiration for Making it Work
In 2013, after three poor school fits in as many years, Debbie Reber decided to homeschool her twice-exceptional son, Asher (ADHD, Asperger's, giftedness), following a move from the US to the Netherlands just after his ninth birthday.
More than three years later, Asher is thriving as a result of the homeschool structure and environment the two created together—one based on respectful conversations, using Asher's areas of interest as a starting point, the development of independence and executive functioning skills, thoughtful and ongoing collaboration between student and teacher, real-world exploration and experiences, and mindfulness.
In this inspiring talk, Debbie shares her journey from reluctant homeschooling parent to one who appreciates the daily gifts and has witnessed the powerful transformation that can take place when children are taught in the way they learn best. She'll also share her tips and best practices for dealing with challenging situations and turning even the most difficult moments into opportunities for learning and personal growth for Asher (and herself!).
This talk is appropriate for parents with children in primary and middle school and beyond. By the end of this presentation you will feel confident that you can meet your child's needs through homeschooling, and know how to turn challenging situations / roadblocks, etc. into opportunities for you child's development of self-knowledge and personal growth.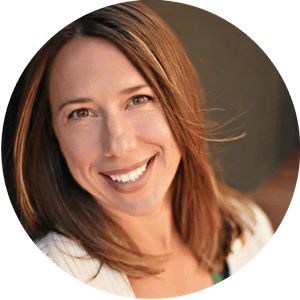 About Debbie Reber
Debbie Reber, founder of TiLT and host of the TiLT Parenting Podcast, is a New York Times bestselling author, life coach, and speaker. Debbie's most recent books are "Doable: The Girls' Guide to Accomplishing Just About Anything" and "Chill: Stress-Reducing Techniques for a More Balanced, Peaceful You." Originally from the U.S., Debbie and her family moved to Amsterdam, the Netherlands, in 2013. When she's not homeschooling Asher, working on TiLT, or writing books, she's running, traveling, and reading.
Complete and Continue