Special education begins with an attitude, a belief that each child belongs in our classroom. We can begin cultivating an open mindset that helps us prepare ourselves to serve and support every child in our environment.
In this 3-part workshop with expert Christine Lowry, you will
understand the characteristics associated with categories of diversity to better understand an individual child's learning and behavior needs.
learn a framework, rooted in Montessori foundations, for managing an inclusive classroom to work with all children
practice how to observe with curiosity and inquiry to uncover what a child's behavior might be trying to communicate
learn ways to adapt how to use or present a material so that it better reaches a child who is struggling
Session 1 - Preparing
In this session teachers will explore their core beliefs around students with special needs, how to prepare themselves and their environments to be inclusive, and how to best identify and support students with a myriad of labeled and unlabeled special needs. Participants will also learn strategies to teach in inclusive environments, and understand the process of "Inquiry Observation"
Length: 1 hr 10 min
Session 2 - Guiding students with diverse behaviors
In this session, participants will discover the true meaning of "following the child". They will learn the key principles of guiding students toward self management and regulation. This session will offer management solutions for common behavior challenges in the classroom, including using Inquiry Observation for creating plans of support for neurodiverse students. We will cover practical methods of sensory support, prevention vs reaction techniques, and what to do when a behavior escalates to the extreme to keep the student and the entire classroom safe.
Length: 1 hr 20 min
Session 3 - Teaching students with learning challenges
In this session participants will learn strategies for supporting students with reading challenges, sensory processing difficulties, attention problems, and trauma. Techniques for intentional and explicit instruction and teacher planning for the class and the individual will be covered.
Length: 1 hr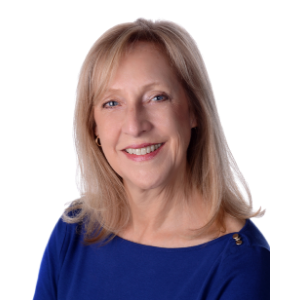 Christine Lowry
Christine Lowry (M.Ed., M.A., and Montessori Early Childhood) is the founder of Montessori and Special Needs and Montessori-Now. As a Montessori and special educator, she is committed to the belief that all kinds of learners can thrive in a Montessori classroom. Through founding, directing, and teaching in two Inclusive Montessori schools, she's been able to explore and experience "best practices" for serving diverse learning and behavior needs in ways consistent with Montessori foundations.
Education and Experience
M.Ed. and M.A. in special education (birth-21) supporting learning and behavior in all areas of diversity, including autism, sensory processing difficulties, ADHD, learning disabilities, developmental delays, and trauma and other mental-health issues
Montessori Early Childhood credential
Certificate in Coaching
Leadership of Montessori schools, and public school and mental health programs
Classroom educator in Montessori public, charter, and independent schools
Instructor and field consultant for several Montessori teacher training programs
Special projects contracts with AMS, MACTE, and IMC
FREQUENTLY ASKED QUESTIONS
When does the course start and finish?
This courses consists of pre-recorded videos. You will gain access to all the videos as soon as you register. You have access for one year and you may watch at your convenience, as often as you wish, during that time.
None of my students have an official diagnosis. How will I know how to support them without a diagnosis?
This course will show you how to set children up for social and academic success in the classroom by supporting fundamental sensory processing issues and distractibility with teacher guidance and student self management techniques, regardless of diagnosis.
I don't know where to start with non-compliant students. Can this workshop help me manage the behavioral as well as academic needs of students in my classroom?
Yes! Behavior and academic success are inseparable. Teaching Children with Special Needs guides adults in strategies for preventing, as well as managing, various behavior expressions including: noncompliance, frustration and anger outbursts, distraction, and negative attention seeking.

Is the information provided consistent with the Montessori approach?
Yes. Christine is an expert Montessorian with experience as a teacher, administrator, and consultant. This course offers teachers and administrators "best practices" to serve diverse learners in ways congruent with, and grounded within, Montessori philosophy.
Is this applicable to any educational setting?
We believe these are sound principles and can be applied across all educational settings with children.
Is this appropriate for parents?
The principles in this webinar can certainly be applied by parents. However, most of the examples used will be for a classroom setting and will reflect the student-teacher dynamic. We will not be addressing parents' needs specifically.
Will I receive a Certificate of Attendance?
You can get a certificate of attendance for 3.5 hours by request. You will need to fill out a feedback form found at the end of the course. You will receive a PDF certificate via email. We recommend confirming with your local licensing agency prior to registering if you are relying on having the certificate approved. Read more about certificates of attendance HERE.
How long will I have access to this course?
Your registration allows one year of access. During that time you may view the course contents as often as you wish, at your convenience.
I am trying to create an account but it says my email is already taken. What do I do?
This means that you already have an account with Trillium Montessori Courses because you registered for one of our other courses in the past. Use the password you created when you originally signed up, and then login to continue your purchase. If you have forgotten your password, click "Forgot Password" below the login button to reset your password. Please do not create multiple accounts for yourself using different emails.
How does the "school registration" work?
The school registration allows one buyer to purchase on behalf of multiple participants. Once you have checked out, we will send you access links to pass on to the other participants (We have to do this part manually, so please allow 48 hours). You do not need to send us the names or emails of your group. The access links will enable each participant to set up their own login to view the course. If you are planning to view the course videos as a group, please be sure to purchase the school registration that corresponds to the number of viewers.
Registration (Tax may be added to your total)