Do you feel overwhelmed by all the different reading approaches found in Montessori classrooms?
Are you still trying to figure out how all the pieces to the reading puzzle fit together?
Do you think you have too many reading materials on your shelves?
...or maybe you feel you don't have enough..??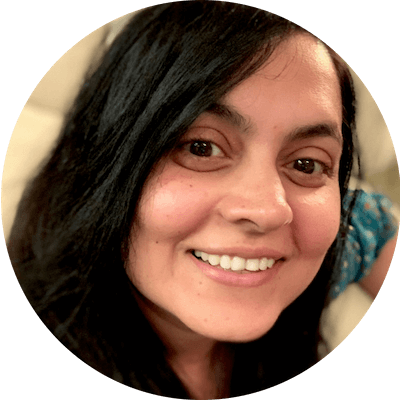 Seemi Abdullah
Seemi holds a Master's degree in Education and an AMS (American Montessori Society) Early Childhood credential. She has taught at the early childhood level in Montessori settings for 20 years. Seemi founded the Trillium Montessori School in North Carolina in 2009 and the Trillium Montessori suite of resources for Montessori professionals in 2013.
How to set the stage for reading success

How to use the concept of key sounds to simplify reading instruction
How to use a simple color coding system of just three colors to organize difficulty levels
How to use a few simple, hands-on lessons to ensure you're hitting all the essential skills
How vocabulary, comprehension, stamina and fluency are all important reading skills
How to set up your shelves to allow the child to progress through the sequence as independently as possible
(hint: you don't have to formally present all the materials!)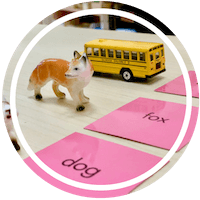 How to Introduce Reading
With a solid foundation of pre-reading skills in place, we will introduce the concept of decoding using short, three letter words. This section of the course will present a series of simple lessons designed to practice the basic skill of decoding while also developing stamina and comprehensions skills.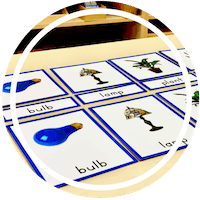 How to Work with Longer Phonetic Words and Sentences
Once a child has developed some fluency in decoding short 3-letter words, we can move on to tackling longer words with blends and multiple syllables. Learn a simple series of lessons to help the child get progressively more fluent with decoding longer words and sentences.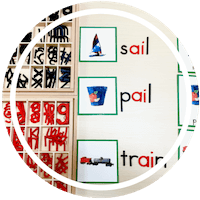 How to Work with Phonograms and More Complex Text
Introduce digraphs, long vowels, sight words, and other spelling variations to help the child handle more complex text. We will start by practicing the key sounds from the Montessori green sandpaper letters and move on to the silent e and other variations with the phonogram folders.
Feedback about this course
"Seemi provides a high quality experience and has filled in gaps left by different lineages of Montessori training - a great program to get a feel for other ways to do things."- Emily L.
"I think this was a great introduction for a novice teacher. It helped cement concepts in a concrete and practical way. I feel a lot less intimidated by the language area now. The instructor presented the information in a way that is clear with lots of suggestions for modifications for your own classroom and students. Lots of great resources are included as well!" -Penelope H.
"The course was a fabulous refresher! It was clear, concise, organized, and filled in the 'gaps' without bogging down the information. Being in the Montessori classroom can become tedious after 23 years. Courses such as this one aid in bringing the focus back to the child, and regenerate flexibility and ideas into the classroom." -Pamela V.
"If you have been flailing (like I have) with how to set up your reading shelves, do yourself a favor and watch this. It's a fantastic foundation and you can model your shelves after Seemi's, or adapt it to your own room and style." - Shannon G.
"This course is incredibly thorough. It helped me gain a better understanding for why the pre-reading work is key to building a strong foundation for successful readers. The course was concise and easy to follow and I am more confident about using the materials in my language album." -Robin N.

"This course is a must-see for anyone who has wondered how to attractively display and present their pink, blue and green series materials. The free printables are a huge bonus and I finally feel that my language shelves truly meet the needs of the children. Thank you, Seemi for this wonderful resource!" -Julia C.
"This course is extremely helpful to be certain there are no holes in your introduction and teaching of the letter/sounds for reading. The sequencing suggestions will help students gain confidence and improve the fluency of their reading and writing. The downloads are an amazing bonus!" -Linda J.
"After the first couple of lessons, I spent a day rearranging my Pink Series. I didn't say a word to my students but not even 2 minutes into our morning work-time, I saw 4 girls standing in front of the shelf. I called to them and asked them what will they choose. They said "Everything here!" These 4-year old girls took most of the exercises to their rug and took turns working with it. I was amazed the difference it made!! Thank you Seemi." - Elda R.
"In my small classroom, every inch of shelf space matters. It was wonderful to learn how to make the most of my Language space by selecting the best combinations of lessons to provide students." - Lourdes D.
"Though I have been teaching for several years, the overview in this course was both a refresher, and a source of inspiration for me! I came away with some great ideas to refine and improve how I organize and present reading in my classroom. I'm also looking forward to making use of the included materials!" -Mary B.
"This course was engaging and practical. It gave me lots of ideas that I can implement quickly into my classroom, and came with some excellent card materials to print and prepare." Erin F.
"I really appreciated the thoroughness and completeness of the lecture and course materials. This is by far the best investment I've made as a professional educator and homeschooling mom." -Yvonne H.
"Seemi's courses are always easy to watch and understand and this was no exception. I loved the examples of the lessons and the resources are very useful in the class." -Manuela N.
This course is for you if
You are interested in teaching beginning reading skills using a phonics based approach.
You work with children aged 3-7 years old.
You're tired of your overflowing shelves and are ready for a systematic and sequential process for teaching reading.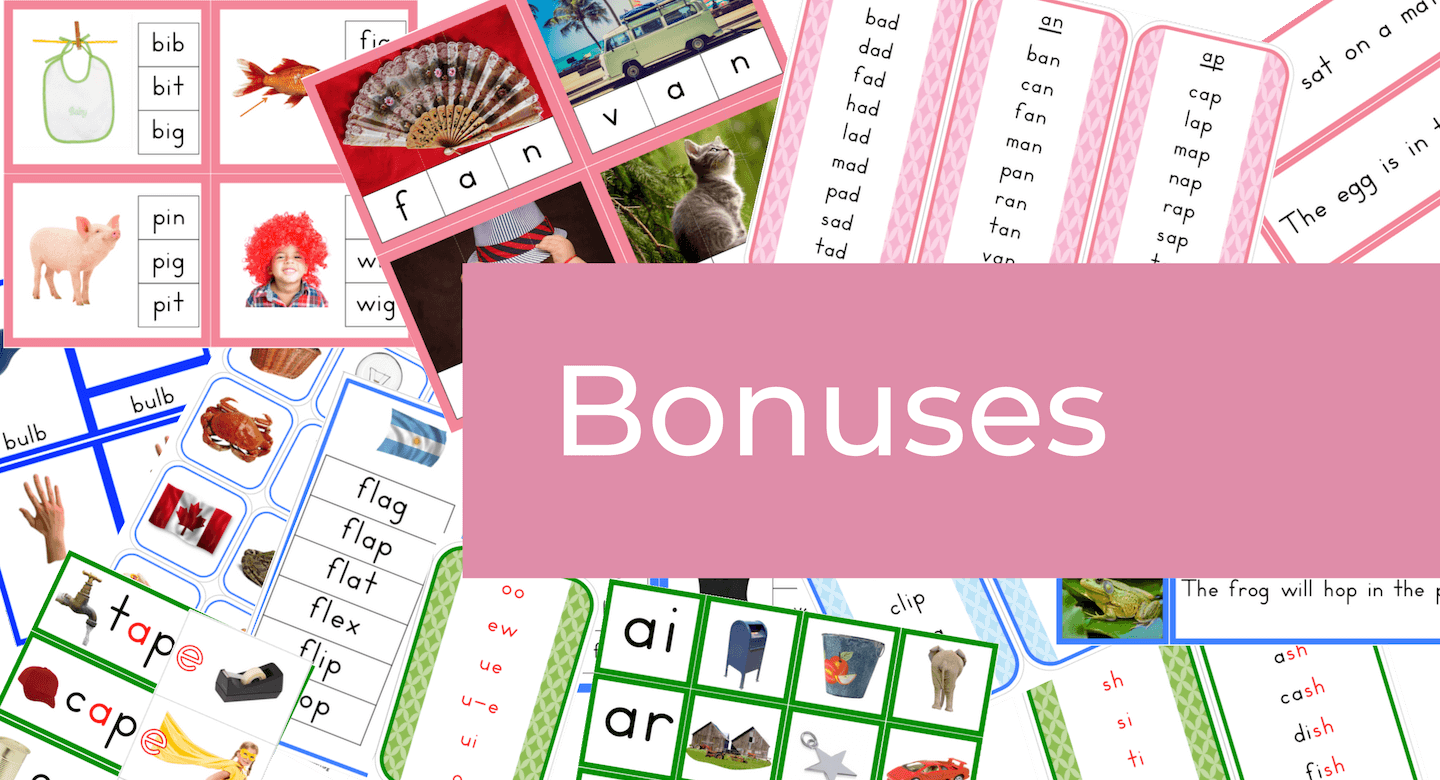 All the printables you need to set up your reading sequence are included! Many of these printables are available exclusively with this course.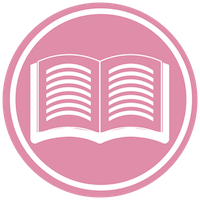 Pink Series
Picture and word cards
3-part cards
Word lists
Pictures and sentences
Extensions: CVC word scrambles
Extensions: Ending sound clip cards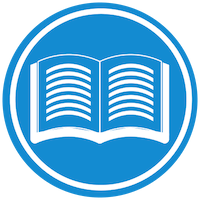 Blue Series
Picture and word cards
3-part cards
Word lists
Pictures and sentences
Extensions: Blends sorting
Extensions: Clip cards
Puzzle Words*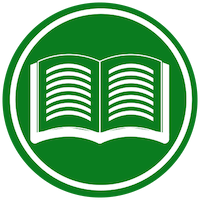 Green Series
Phonogram sorting picture cards*
Phonogram 3-part cards
Sentences and pictures*
Silent E activity
Phonogram Folders: Lists
Phonogram Folders Variation: Booklets
Labels for the Environment (Sentences)*
*Also available for free in the Trillium Resource Library. You are welcome to download them there at no charge!
FREQUENTLY ASKED QUESTIONS
Who is this course for?
This course is best suited for educators who work with children aged 3-7. Montessori training is not required.
Will this course help me with children with special needs?
This course is designed with the needs of the neurotypical child in mind. However, since the Montessori approach is hands-on, sequential, and paced according to the needs of the individual child, you can most certainly adapt it for all kinds of learners. We recommend consulting with a specialist if you have concerns about your child's development.
Will I receive a Certificate of Attendance?
You can get a certificate of attendance for 2 hours by request. You will need to fill out a feedback form found at the end of the course. You will receive a PDF certificate via email. We recommend confirming with your local licensing agency prior to registering if you are relying on having the certificate approved. Read more about certificates of attendance HERE.
What is the difference between the School registration and the Individual registration?
A school registration allows up to 5 (or more) attendees from one school to participate and be eligible for certificates of attendance. An individual registration allows one person to receive a certificate.
How does the school registration work?
Once you register as a school, you will be sent additional unique registration links (We have to do this part manually, so please allow 48 hours). You will pass these links on to the staff members who will be participating from your school. They will need to log in and register via their unique link at no additional charge. They can then login and view the presentation as many times as desired at their convenience.
I am trying to create an account but it says my email is already taken. What do I do?
This means that you already have an account with Trillium Montessori Courses because you registered for one of our other courses in the past. Use the password you created when you originally signed up, and then login to continue your purchase. If you have forgotten your password, click "Forgot Password" below the login button to reset your password. Please do not create multiple accounts for yourself using different emails.