Carolyn Lucento

Musically Montessori

Using Techniques from the the Montessori Method to Create Successful Music Experiences for the Young Child
"I'm not musical!" "I can't sing!" This is the lament of far too many teachers. But, you don't have to be a musician to bring music to your classroom. If you're intimidated by music, this is the perfect workshop for you.
Carolyn will walk you through practical steps on how to incorporate music activities into your class and give you the confidence to run an enjoyable music group/circle time.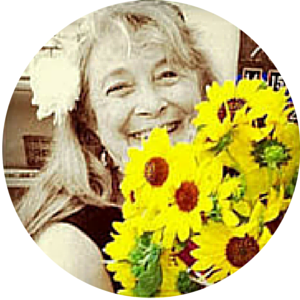 About Carolyn Lucento
I'm a long time Montessorian, a grandmother, and admirer of wild flowers, music and art of all kinds. I created Magical Movement Company in 1992 as a way to enrich the learning experiences of the people around me through Music, Dance, Drama, The Arts and Nature. Over the years, I have worked and played with so many wonderful beings that I just had to create a "company" that includes all of them!
Since 2013, I have been an Orff-Schulwerk Music Specialist in Montessori programs throughout the San Francisco Bay Area. Currently I teach one Lower Elementary and thirty Preschool classes each week...that's more than 850 students! And, I love it. Before this, I was a Site Director at Fountainhead Montessori and before that I was an ECE Instructor at the American College of California.
I have also owned my own Montessori School, Albion Children's House (in Mendocino, CA). In the 1980's I was the designer at our stained glass business, Ahseville Art Glass, with my husband. (in Ahseville, NC) And, before all that, I was a High School Social Studies teacher!
In 1980, I received my first Montessori Training from St. Nicholas Montessori College in London, and I became re-certified with AMS in 2006 through the Fountainhead Montessori Adult Education Program where I currently teach their Music Training Workshops to Montessori Interns each Spring.
I have certification in Orff-Schulwerk Music Education for children Preschool through Lower Elementary. I've danced with several Dance Companies in the SF Bay Area and I sing and play traditional Mountain Music on my Appalachian Dulcimer & Autoharp.
My own children were homeschooled through their High School years in our Montessori program, Pacific Coast Erdkinder.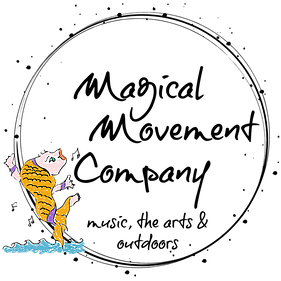 Where to find Carolyn:
Website: The Magical Movement Company
Facebook: The Magical Movement Company
Materials: Store
Complete and Continue