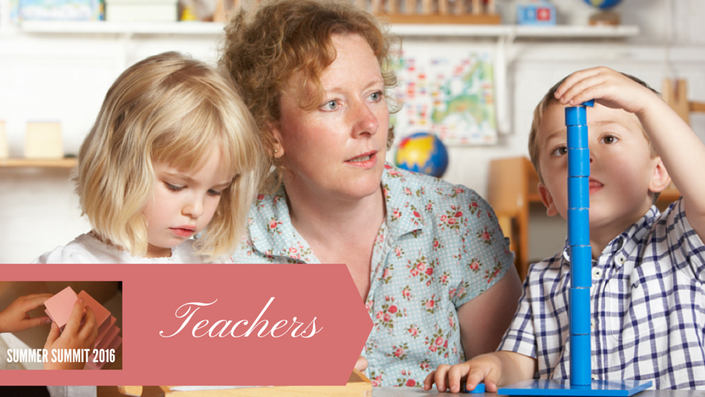 Teacher Track
Summer Summit 2016
The Teacher Track of the Summer Summit is for educators who want to improve their teaching practice. Whether you are Montessori trained or not, work in a classroom or homeschool, you will find something here to inspire you. Sessions are geared mostly for the Primary (3-6/preschool/casa) level. The Eco-Art session is applicable to the Elementary level as well. This track includes 4 video presentations.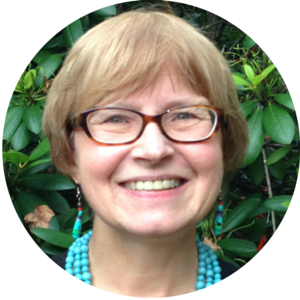 Making the Most of the Movable Alphabet
The Movable Alphabet is one of the few original didactic materials for teaching language arts that Maria Montessori gave us. Are you using this critical apparatus fully?
Join us for this informative workshop with Montessori teacher-trainer Cathie Perolman as she shares strategies and practical examples for how to make the movable alphabet come alive and lay the foundation for rich, deep, interconnected language development.
About Cathie Perolman
Cathie serves as a Montessori teacher trainer, school consultant and classroom teacher. She conducts workshops for teachers and administrators throughout the United States and has previously taught at the college level. She is the author of Practical Special Needs For the Montessori Method: A Handbook for 3-6 Teachers and Homeschoolers. She is also the creator of Hands on Phonics, a phonics-based system of teaching reading to young children. She is a regular contributor to Tomorrow's Child and Tomorrow's Leadership.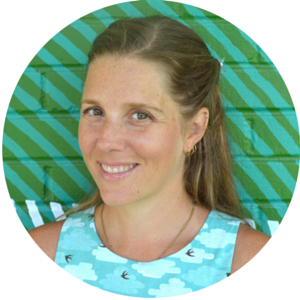 Eco-Art
Integrating Science and the Arts for Ecological Literacy

Eco-Art takes place in a variety of environments from the schoolyard garden, to parks, to the classroom, and easily integrates across Montessori curricula at all levels.
In this workshop, participants will explore nature-based art grounded in history, pedagogy, and methodology, while uncovering the ways in which natural elements are used to connect people to place.
Drawing on the strength of children's inherent connection to nature, and Montessori's valuing of nature in childhood, this presentation will deliver innovative practical applications for integrating art and science into the classroom, while promoting a connection to place and the natural world right outside our doors.
About Kelly Johnson
Kelly Johnson (BFA, MA, AMS 6-9) seeks to guide humans to slow down and reconnect with their natural world through the arts and gardening. An artist, author, nature journaling guide, Montessorian, and children's garden educator in Neptune Beach, Florida, she spends her days creating art, teaching nature journaling courses, and sparking wonder in the garden with community children.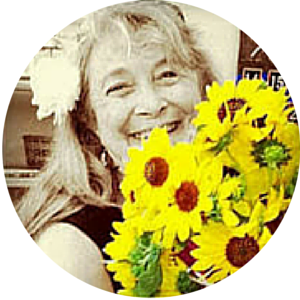 Musically Montessori
Using Techniques from the the Montessori Method to Create Successful Music Experiences for the Young Child
"I'm not musical!" "I can't sing!" This is the lament of far too many teachers. But, you don't have to be a musician to bring music to your classroom. If you're intimidated by music, this is the perfect workshop for you.
Carolyn will walk you through practical steps on how to incorporate music activities into your class and give you the confidence to run an enjoyable music group/circle time.
About Carolyn Lucento
Carolyn is a long time Montessorian, a grandmother, and an admirer of wildflowers, music and art of all kinds. She is an Orff-Schulwerk music specialist and teaches music classes at Montessori programs throughout the San Francisco Bay area. She also teaches music at Montessori teacher training programs.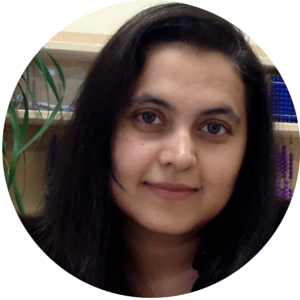 Get Ready for Back to School
Summer is the best time to get yourself organized for a successful school year. In this workshop we will cover practical strategies for managing all the back-end "admin stuff" you need to handle when running a classroom.
By the end of this workshop you will have a clear big-picture view of all the components of leading an effective classroom and walk away with a one-week plan for teacher-prep week.
About Seemi Abdullah
Seemi has been a Montessori teacher for over 15 years. She is passionate about early childhood and loves the Montessori community. She has worked in public and private Montessori programs, trained Montessori teachers, consulted at schools, owns a small Montessori school and serves on the board of a non-profit Montessori school.
FREQUENTLY ASKED QUESTIONS
What is "Trillium Montessori Courses?
We are a small Montessori preschool located in North Carolina. We share activities from our classroom on our blog and sell our printable educational materials in our TpT Store and on our website. We have recently begun offering online courses for parents and educators here on the Trillium Montessori Courses site.
What is the "Summer Summit 2016"?
In the summer of 2016, we celebrated the 7th anniversary of our school. To mark the occasion, we thought it would be fun to gather together some of our Montessori friends from around the globe and have a virtual conference! The entire 4-day event was held online, July 18-21, 2016. In addition to viewing video presentations, attendees also had access to a Facebook group to chat and network with other attendees, an exhibit hall with special Summit discounts, giveaways, and free exhibitor presentations and workshops. Almost 900 Montessorians from around the world participated in the event.
Will I be able to ask questions during the sessions?
The sessions in this bundle are all on-demand video presentations. Presenter access is not included.
How long will I have access to the videos?
You will have access to the Summit videos and handouts for at least a year, and probably more. Simply log in and view at your convenience.
Will I get a certificate of attendance?
You can get a certificate of attendance by request. You will need to fill out a feedback form. You will receive a separate certificate for each session via email, along with course descriptions and questionnaires/quizzes about the contents of each session. You may need to submit the completed questionnaires with your certificates to your local licensing agency in order to be eligible for continuing education credits in your area. Read more about certificates of attendance HERE.
I heard there were Summit Bonus Gifts. How can I get those?
The Bonus Gifts were only available for attendees who registered by July 22nd, 2016.
Can I get a refund?
Due to the digital nature of this product, refunds will only be granted within the first 24 hours after purchase. Refunds will be granted beyond that time only if you experience technical difficulties and are unable to view the videos.
I am trying to create an account but it says my email is already taken. What do I do?
This means that you already have an account with Trillium Montessori Courses because you registered for one of our other courses in the past. Use the password you created when you originally signed up, and then login to continue your purchase. If you have forgotten your password, click "Forgot Password" below the login button to reset your password.
I have more questions.
Please contact [email protected]
TROUBLE SHOOTING
How to navigate the site after you register.
This course is closed for enrollment.