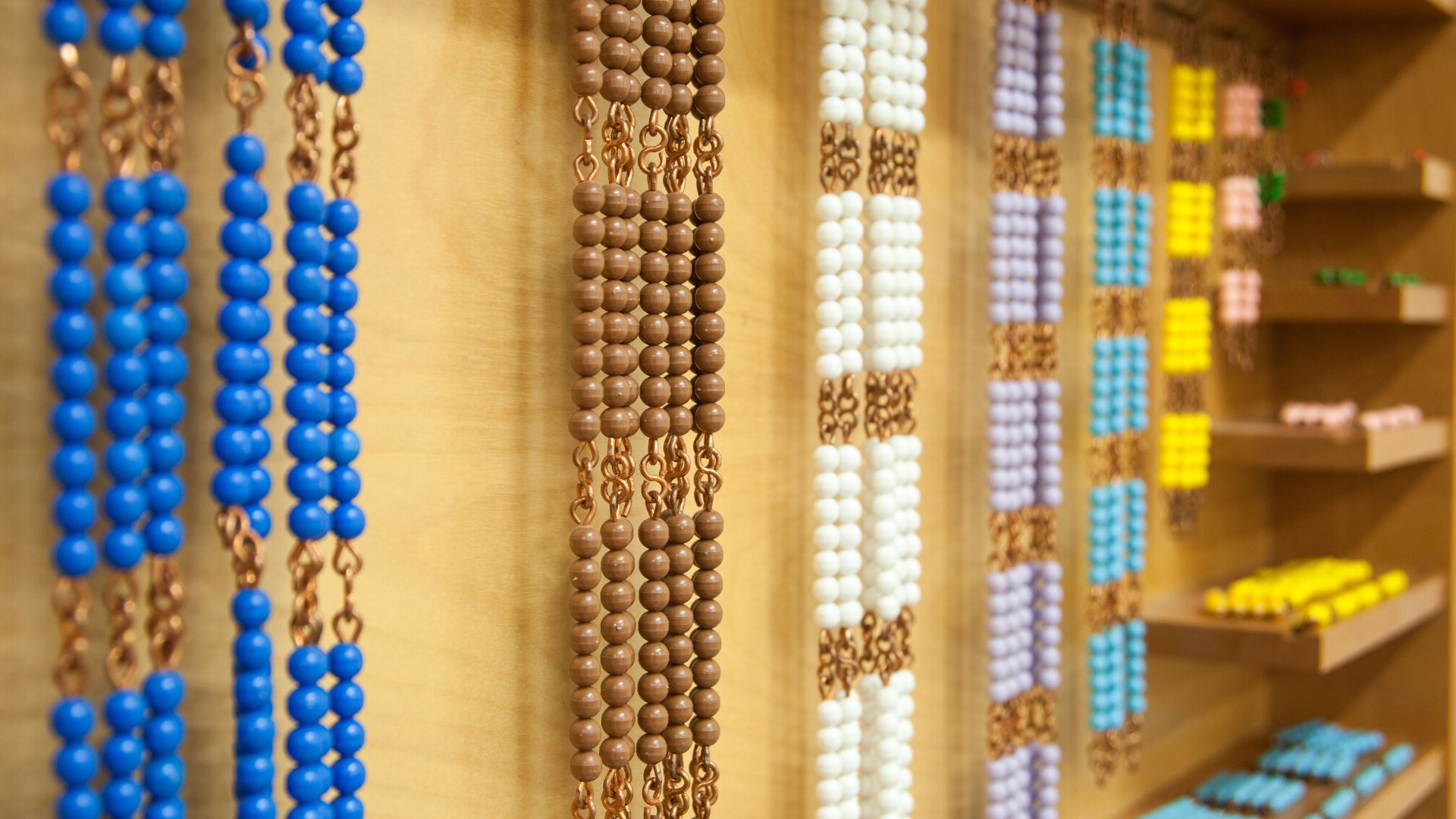 Montessori Math Curriculum
A Refresher Course

Tammy Oesting


Building a Mathematical Mind the Montessori Way

Join instructor Tammy Oesting as we explore the primary Montessori math materials and learn to see the connections that build the foundation of the mathematical mind.


Whether you are fresh from training and need further rationale and guided visuals for your practice or are a seasoned Montessorian looking to reboot your passion for the brilliance of these materials, this workshop is sure to refresh your memory and inspire. These lesson demonstrations offer possibilities to a new approach that enhances your initial training, helping you build cognitive flexibility and broadened responsiveness to the child before you.


This course will give you a deeper understanding of the scope and sequence of the brilliant Montessori math materials and will reignite your passion for presenting the lessons.
You will learn:
● What
number sense is and its foundational importance


● The
conditions needed for nurturing the mathematical mind


●
Why we need the language of mathematics


●
Developmental milestones in the first plane of development


● Key
experiences we can offer in a Montessori Classroom


●
How and when to introduce further abstraction


●
An overview of assessment tools
●
Demonstrations of all the key lessons in mathematics for the early childhood level (ages 2.5-6)


A certificate of completion for 4 hours is provided. Learn more about certificates here.
This course is eligible for a CEU upgrade from Loyola University- Aspire for an additional fee.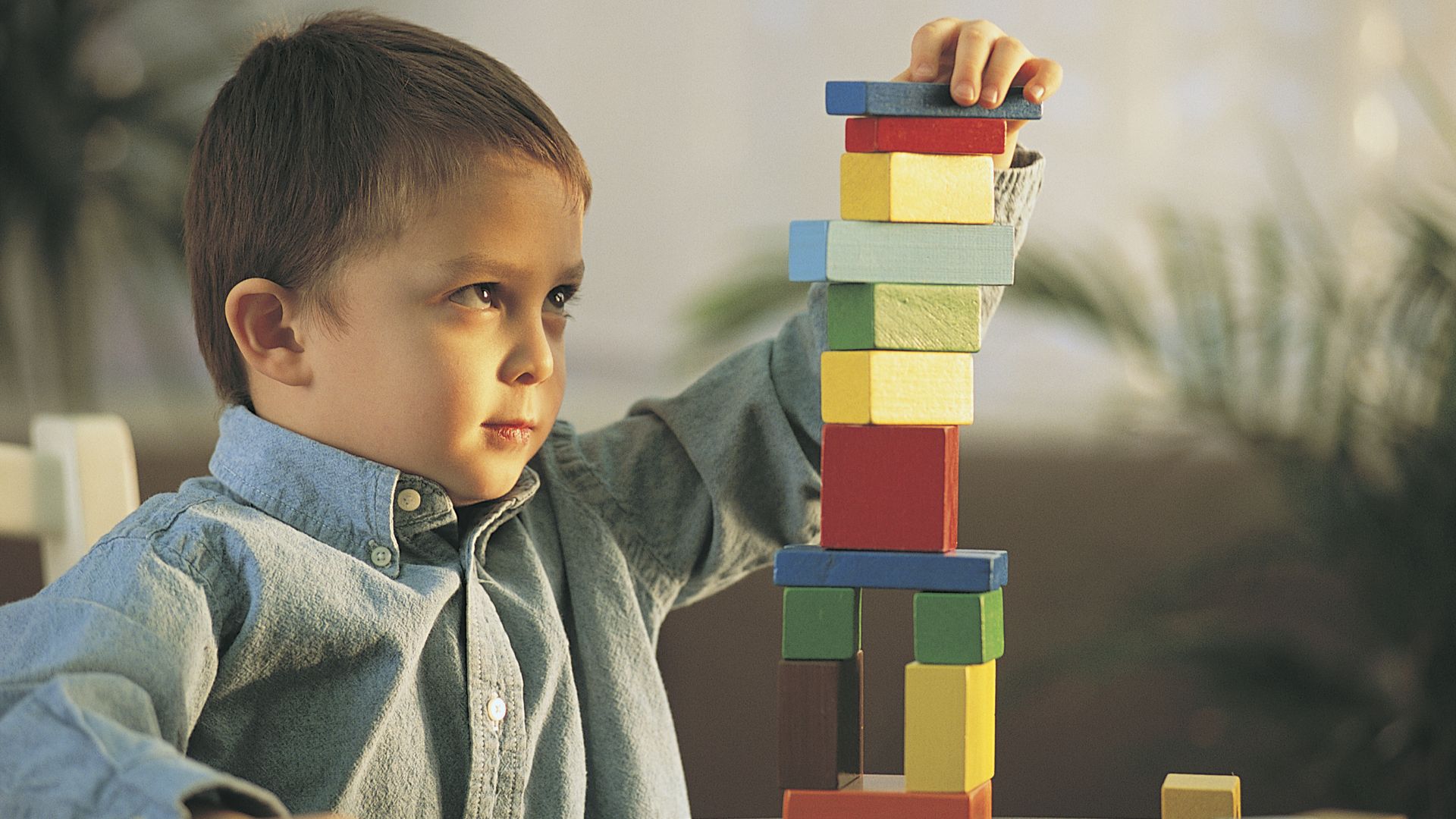 Number Sense
Create early experiences that
amplify children's understanding of numbers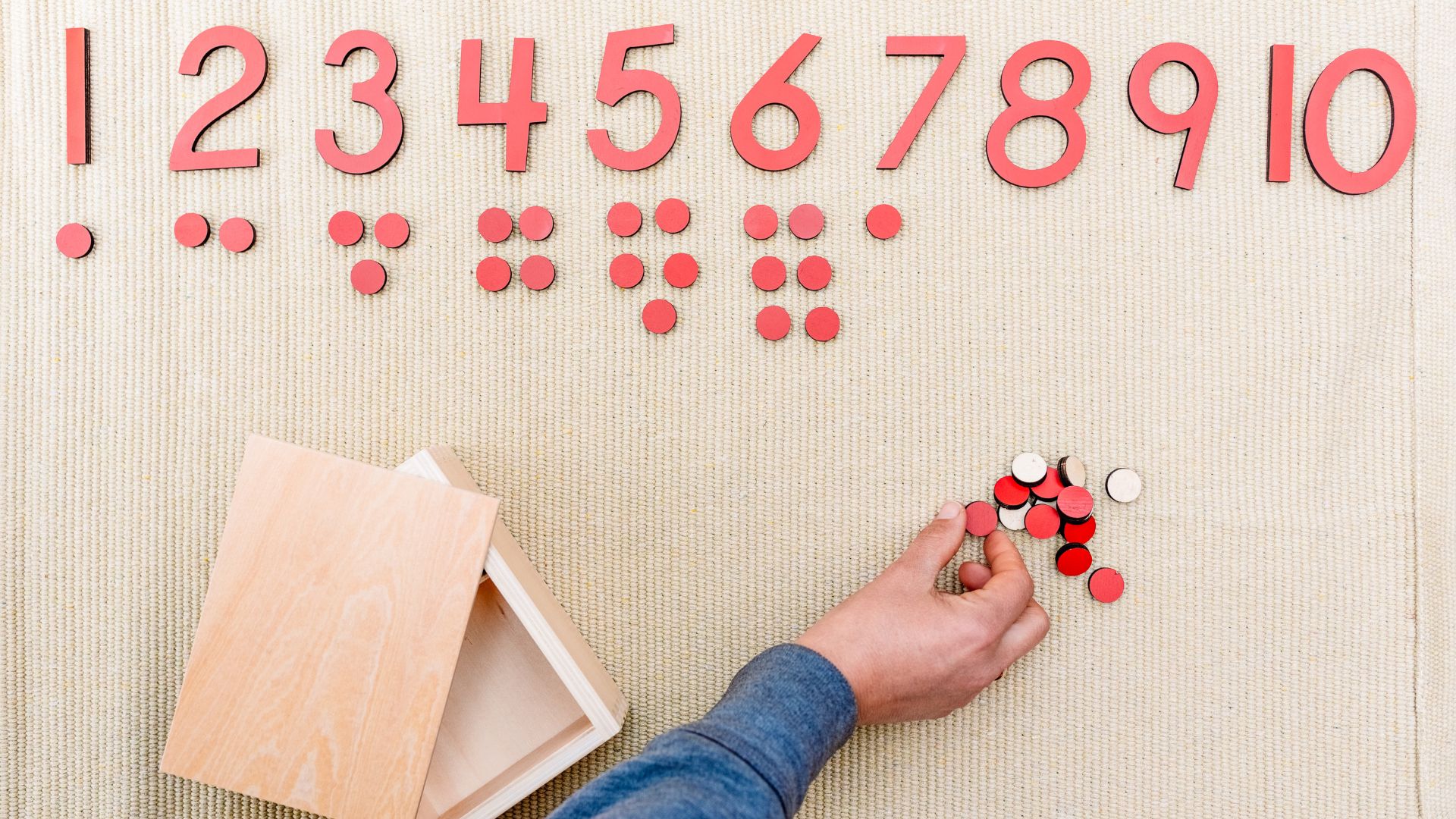 Numeration
Learn about the language of mathematics and supporting skill development

Demonstrations include:
Number Rods
Sandpaper Numerals
Spindle Box
Memory Game
Cards and Counters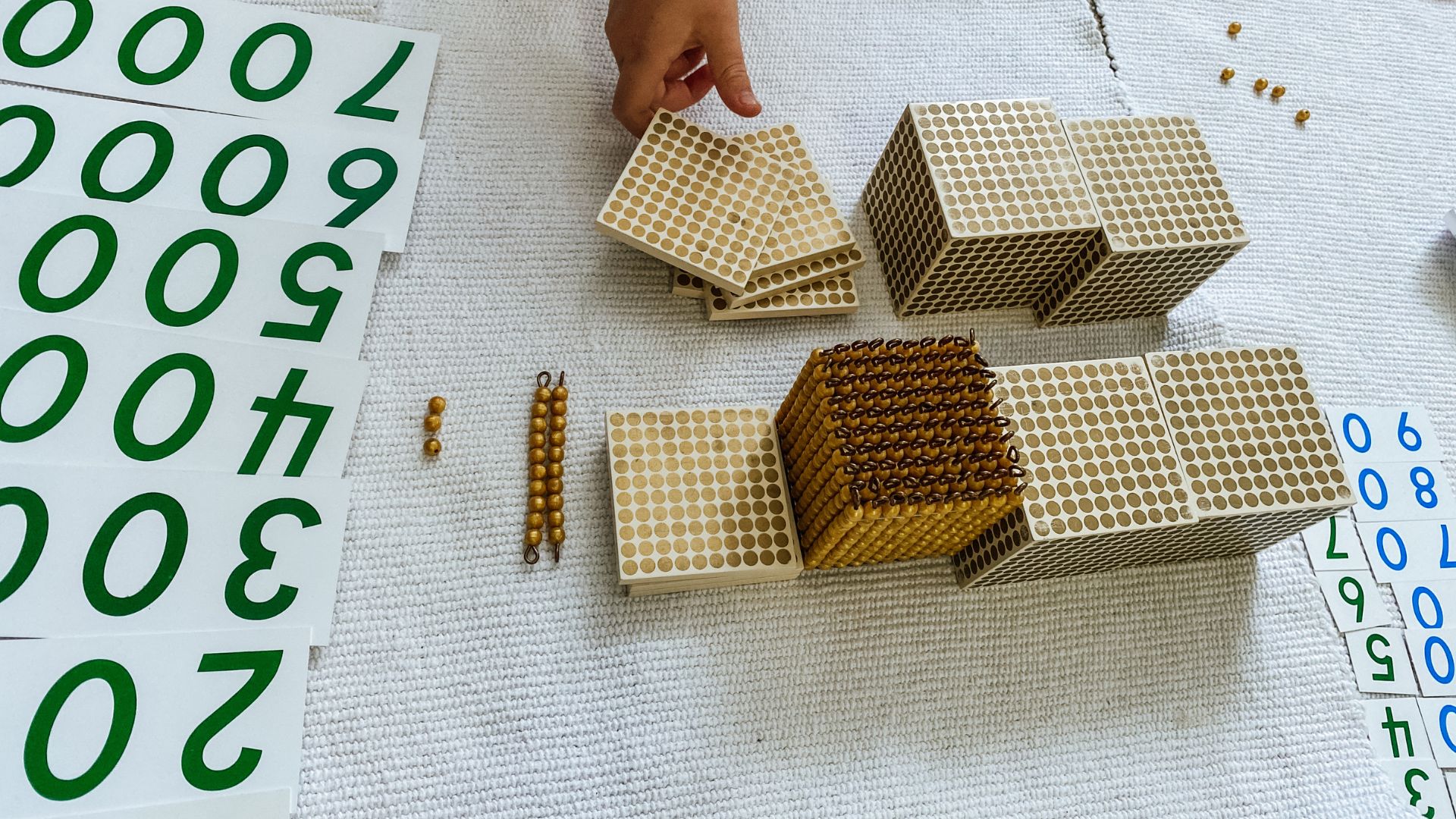 The Decimal System & Operations
Examine place value and key lessons with the Golden Beads


Demonstrations include:
Intro Tray
Equivalency/Tray of Nines
Number Construction
Exchanging
45 Layout
Intro to Operations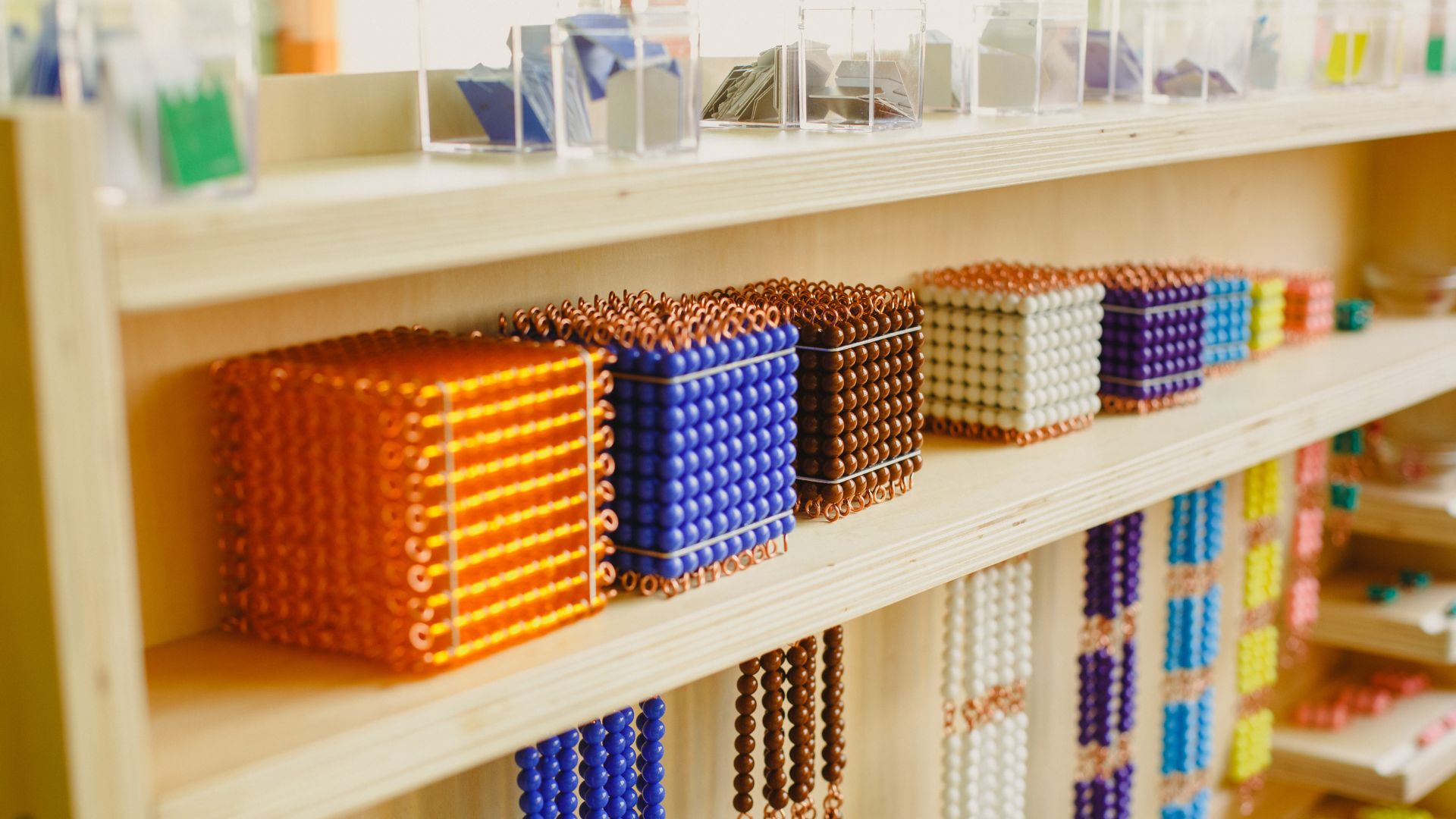 Linear Counting
Explore the materials of linear counting and their concrete and abstract uses


Demonstrations include:
Short Bead Stair
Teens Boards
Tens Boards
Short Chains
100 Board
Long Chains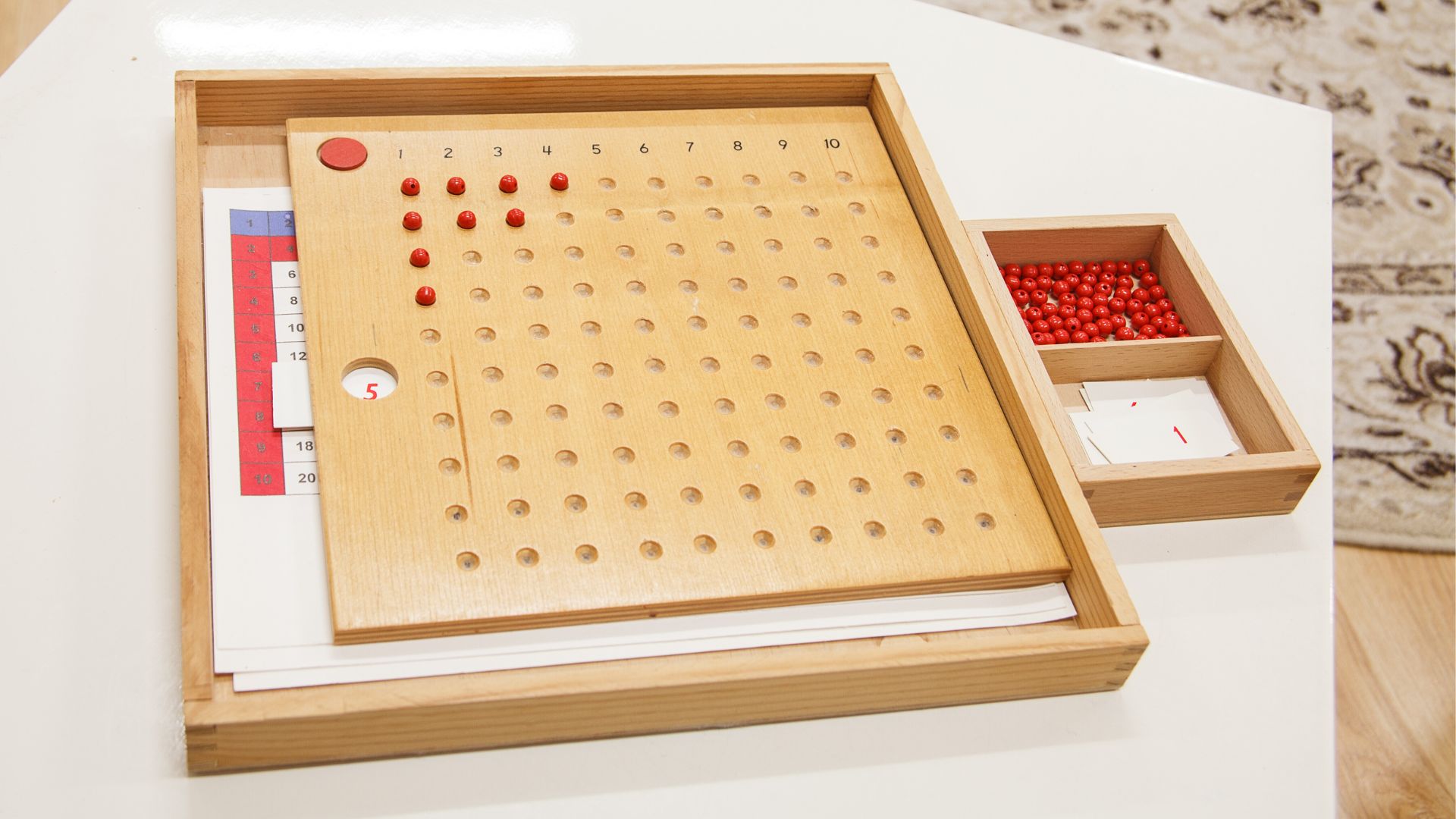 Memorization
Learn the benefits of memorizing math facts & how to avoid rote memorization


Demonstrations include:
Static & Dynamic operations for
Addition
Multiplication
Subtraction
Division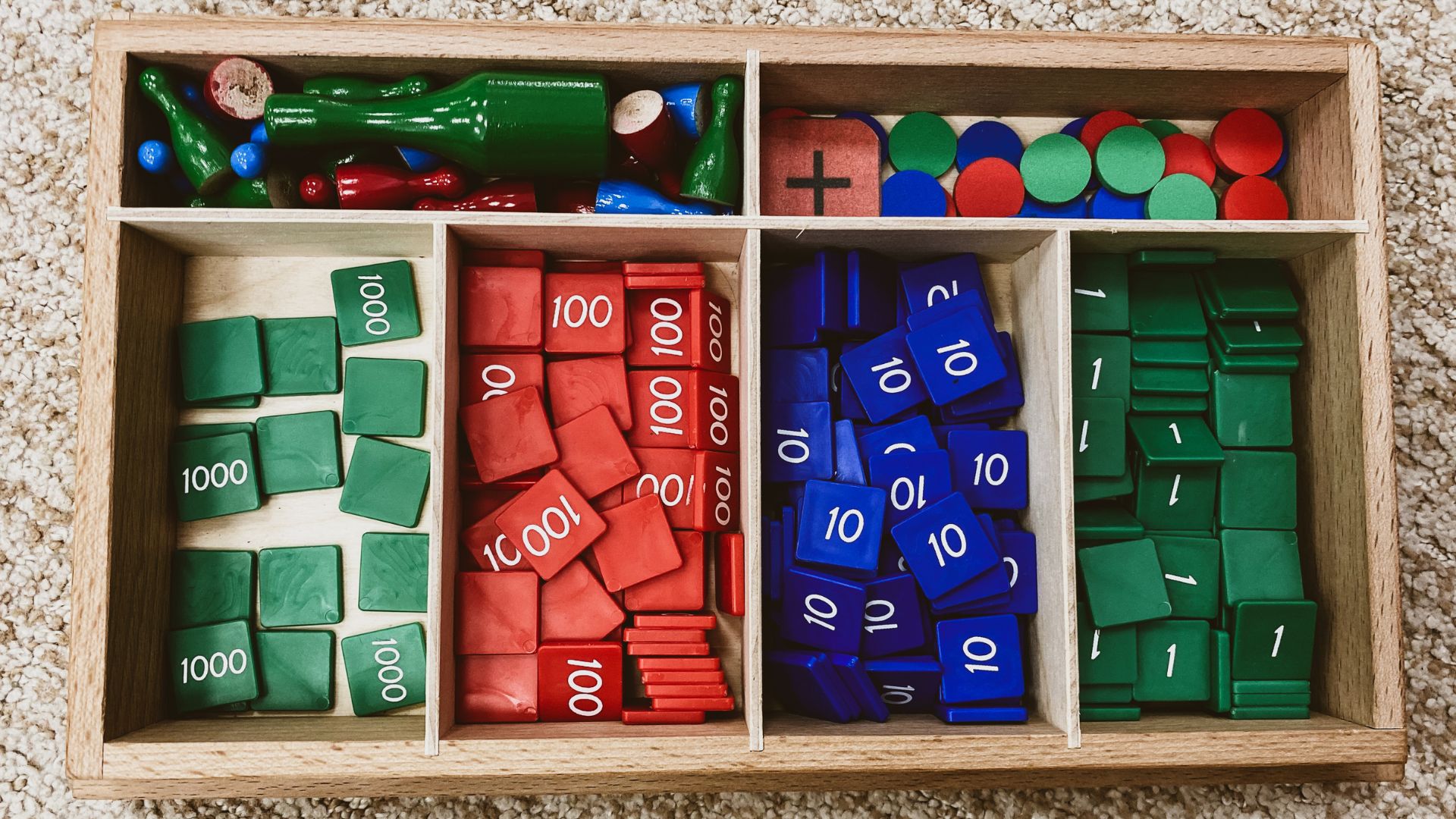 Abstraction & Fractions
Learn when and how to introduce further abstraction


Demonstrations include:
Snake Game
Addition Strip Board
Multiplication Bead Bars
Multiplication Board
Division Board
Finger Charts
Intro to Fractions

Tammy Oesting
Tammy Oesting M.Ed. (she/her), is an internationally known Montessori speaker and teacher educator. With AMS certifications for the Primary, Lower, and Upper Elementary levels, and 17 years of experience in the classroom, she has the training, knowledge, and experience needed to support professionals at various stages of their careers. Tammy has a talent for making abstract concepts accessible. She has spent the last two decades delivering professional development workshops, consulting schools, and educating new Montessori teachers. Her passions include issues of social justice, educating support staff, life sciences, neuroscience as applied to educational practices, and exploring the magnificence of the world.
Tammy holds a B.S. Art from Portland State University and M.Ed. in Montessori Integrated Learning through TIES at Endicott College.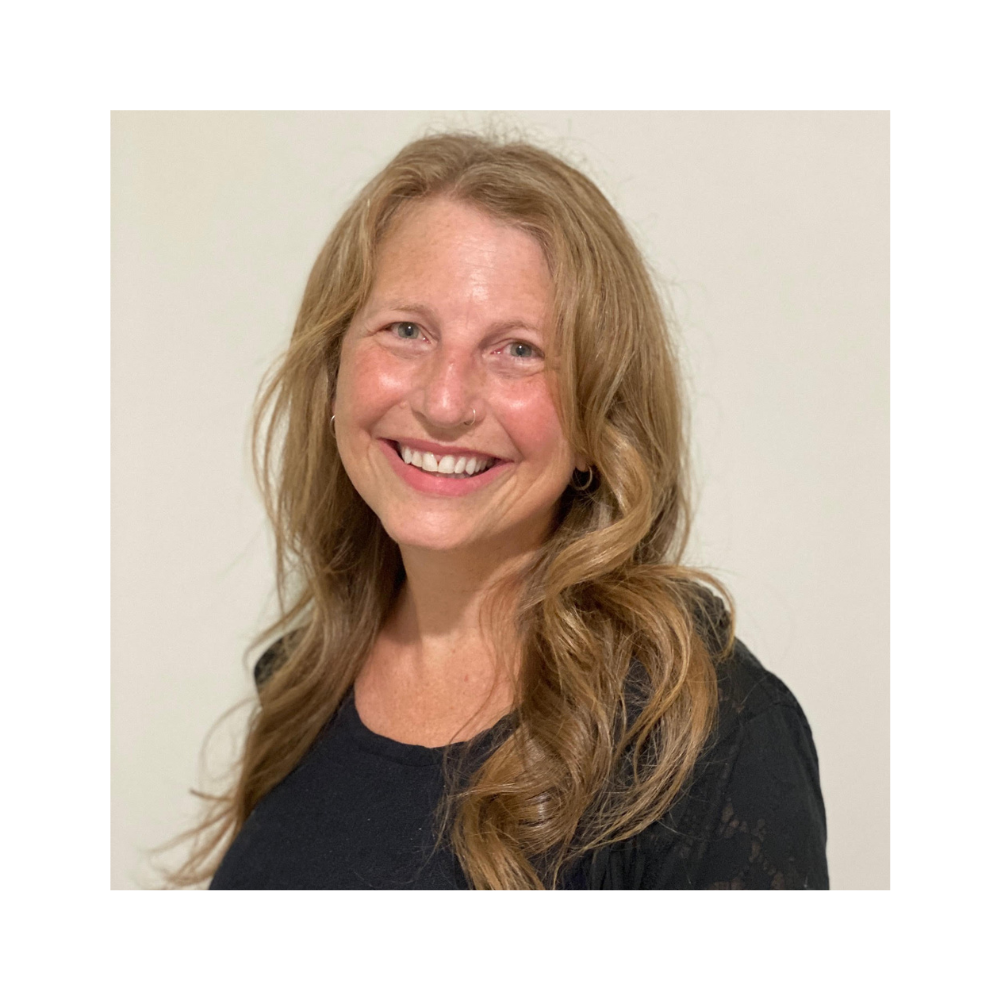 Frequently Asked Questions
When does the course start and finish?
This course consists of pre-recorded videos. You will gain access to all the videos as soon as you register. You have access for one year and you may watch at your convenience, as often as you wish, during that time.
Who is this course for?
This course is designed primarily for 3-6 guides and school leaders that support them. Homeschoolers will also find this course very beneficial for understanding the math curriculum and will learn the best way to use the materials.
Will you demonstrate how to use the Montessori math materials?
Yes, this course includes videos for how to present all the key math materials for the primary level (3-6 year olds).
Is this a complete Math curriculum training?
No, this course is not a replacement for an accredited teacher education program.
Does the course include lesson plans or materials?
No. This course does not replace initial training or include a Math album or lesson plans.

Is this appropriate for parents?
Parents are welcome and will find the detailed explanation of the Montessori math curriculum illuminating. Caution: if your child attends a Montessori school, we advise that you not purchase materials to do extra work at home. In the vast majority of cases, children will stop doing these activities at school if they have the same materials at home.

Register
All prices are in USD
REDEEM ACCESS LINK
If you arrived on this page via an access link, you should see the "Redeem Access Link" price below marked down to FREE. Please click the Redeem button and follow the instructions to complete your registration.
If your access link has already been redeemed, the price below will NOT be marked free. If you redeemed the link, you are already registered and you do not need to register again. Please log in via the login link in the top right corner of the screen and then go to My Courses. If the link was redeemed by someone else, please contact your school administrator for another link. Please have them contact [email protected] if they need assistance.