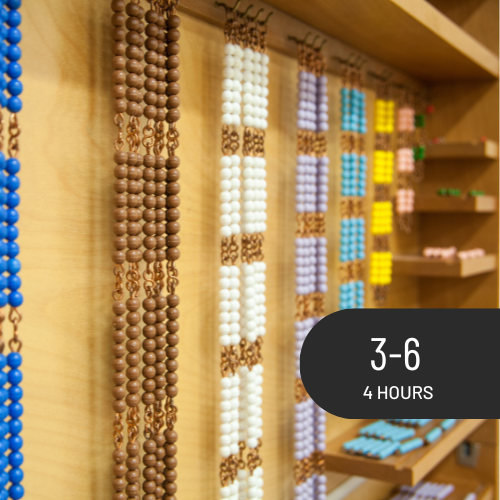 Montessori Math Curriculum: Group Registrations
Group registrations allow one buyer to purchase on behalf of multiple participants.
Once you have checked out, we will send you access links to pass on to the other participants.
You do not need to send us the names or emails of your group. The access links will enable each participant to set up their own login to view the course.
Purchasing a group registration does not enable the buyer to monitor the progress of any course participants.
If you are planning to view the course videos as a group, please be sure to purchase the school registration that corresponds to the number of viewers.
If you are a US tax exempt organization, please do not purchase on this site. Use this link for tax exempt ordering: CLICK HERE