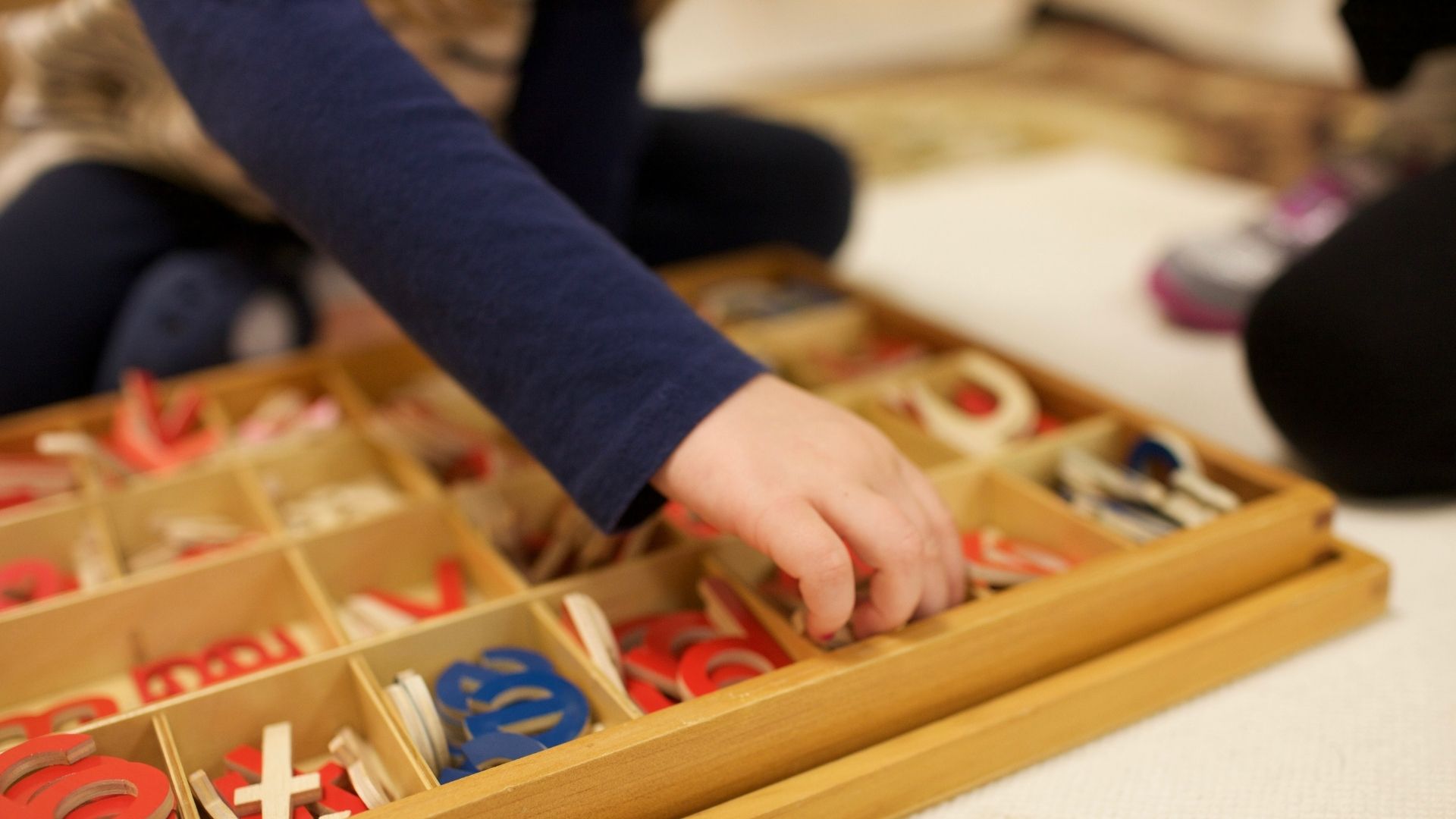 Making the Most of the Movable Alphabet
Cathie Perolman
Is your Movable Alphabet collecting dust on your shelves?
The Movable Alphabet is one of the few original didactic materials for teaching language arts that Maria Montessori gave us. Are you using this critical apparatus fully?
Join us for this informative workshop with Montessori teacher-trainer Cathie Perolman as she shares strategies and practical examples for how to make the movable alphabet come alive and lay the foundation for rich, deep, interconnected language development.


Whether you are new to Montessori, or have years of experience, this presentation will help you unlock the true power of this magnificent material.


Non-Montessori education professionals will also find that the ideas here can translate well to their classrooms.
A certificate of completion for 1 Hour is provided. Learn more about certificates here.
"I loved all of the different ideas for using the movable alphabet, but having the pictures with the lecture was so helpful! I can't wait to incorporate these ideas!" - Shawn Lawrence-Reed
"This course helped explain why the moveable alphabet is in my room. That it is used BEFORE a child can write or read to do different activities. That it is a springboard for other work. That it is meant for the youngest children to use not just the older ones that are reading and writing, in fact it is more important for them to use it." - Deborah Dalsimer Ware
"It was all very interesting and informative...I enjoyed all the presentations demonstrating how the moveable alphabet is used making it interesting for the child." - Gail Hurley
"I loved the idea of combining works from around the classroom and bringing more creativity and excitement to the moveable alphabet. I cannot wait to delve into this work with my word building children!" - Jessica Plumlee
"Cathie, I LOVED this session. So many ideas to using the moveable alphabet and I really love the idea of taking materials from the classroom and as you showed other children doing, writing stories or spelling out objects. I love the idea of tying all of this together. Our moveable alphabet doesn't always get used and now I have so many ideas of how to make sure that this school year it gets used a lot." -Kristin Sima
"This was an excellent presentation. I gained new, creative ideas on how to use the Moveable Alphabet and how to allow the child to spell as they please, rather than expecting "perfection". Thank you so much, Cathie, for your wisdom (and for the song of peace)" -Shirley O
"This was amazing! I got so many great ideas for better utilizing the movable alphabet in my classroom. I loved the ideas for stretching those above average kiddos' thinking. The ideas for helping struggling students were great too! I've been using them in my classroom this year and hope to do so in the future!" - Amber Pitcher
Frequently Asked Questions
When does the course start and finish?
This is a pre-recorded presentation and you may watch it at your own pace. You have access for one year and you may rewatch the content as often as you wish during that time.
Who is this course for?
This course is designed for Montessori professionals who work with 3-6 year olds. We will look at this topic through a Montessori lens, but non-Montessori education professionals will also also find a lot of value here.
Will I receive a Certificate of Attendance?
You can get a certificate of attendance by request. You will need to fill out a feedback form. You will receive a PDF certificate via email. We recommend confirming with your local licensing agency prior to registering if you are relying on having the certificate approved. Read more about certificates of attendance HERE.
Register
All prices are in USD
REDEEM ACCESS LINK
If you arrived on this page via an access link, you should see the "Redeem Access Link" price below marked down to FREE. Please click the Redeem button and follow the instructions to complete your registration.
If your access link has already been redeemed, the price below will NOT be marked free. If you redeemed the link, you are already registered and you do not need to register again. Please log in via the login link in the top right corner of the screen and then go to My Courses. If the link was redeemed by someone else, please contact your school administrator for another link. Please have them contact [email protected] if they need assistance.