Is your Movable Alphabet collecting dust on your shelves?
Do your students avoid using it?
Are YOU bored with it?!
This was amazing! I got so many great ideas for better utilizing the movable alphabet in my classroom. I loved the ideas for stretching those above average kiddos' thinking. The ideas for helping struggling students were great too! I've been using them in my classroom this year and hope to do so in the future!
-Amber Pitcher-

The Movable Alphabet is one of the few original didactic materials for teaching language arts that Maria Montessori gave us. Are you using this critical apparatus fully?

Join us for this informative workshop with Montessori teacher-trainer Cathie Perolman as she shares strategies and practical examples for how to make the movable alphabet come alive and lay the foundation for rich, deep, interconnected language development.
Whether you are new to Montessori, or have years of experience, this presentation will help you unlock the true power of this magnificent material.
Non-Montessori education professionals will also find that the ideas here can translate well to their classrooms.
This was an excellent presentation. I gained new, creative ideas on how to use the Moveable Alphabet and how to allow the child to spell as they please, rather than expecting "perfection".
Thank you so much, Cathie, for your wisdom (and for the song of peace).
-Shirley O.-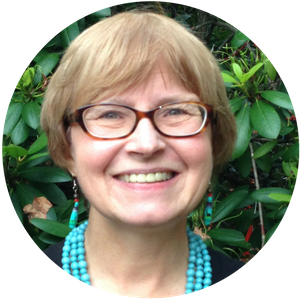 Cathie Perolman
Cathie Perolman is a credentialed Montessori teacher and serves as a Montessori teacher trainer and school consultant. She conducts workshops for teachers and administrators throughout the United States and has also taught at the college level.
For more than three decades she has dedicated her energies to improving reading for all youngsters. Cathie is the author of Practical Special Needs For the Montessori Method: A Handbook for 3-6 Teachers and Homeschoolers. She is also the creator of Hands on Phonics, a phonics-based system of teaching reading to young children. She is a regular contributor to the Tomorrow's Child and Tomorrow's Leadership magazines.
Cathie, I LOVED this session. So many ideas to using the moveable alphabet and I really love the idea of taking materials from the classroom and as you showed other children doing, writing stories or spelling out objects. I love the idea of tying all of this together. Our moveable alphabet doesn't always get used and now I have so many ideas of how to make sure that this school year it gets used a lot.
-Kristin Sima-

Frequently Asked Questions
Have I taken this course already?
This presentation was part of the 2016 Summer Summit. If you registered for the All Access Pass, the Teacher Track or the Summit Recordings, then you already have access to this course. Please log in and go to "My Courses" to view.
Who is this course for?
This course is designed for Montessori professionals who work with 3-6 year olds. We will look at this topic through a Montessori lens, but non-Montessori education professionals will also also find a lot of value here.
Is this course suitable for beginners?
This is not an introductory course. The presentation assumes that you are already familiar with the purpose and use of the Movable Alphabet. However, all are welcome to join.
Is this a live workshop?
No. This is a pre-recorded video presentation. You can view this video multiple times at your convenience. You have access for one full year.
Will I receive a Certificate of Attendance?
You can get a certificate of attendance by request. You will need to fill out a feedback form. You will receive a PDF certificate via email. We recommend confirming with your local licensing agency prior to registering if you are relying on having the certificate approved. Read more about certificates of attendance
HERE
.
What is the difference between the School registration and the Individual registration?
A school registration allows up to 5 (or more) attendees from one school to participate and be eligible for certificates of attendance. An individual registration allows one person to receive a certificate.
How does the school registration work?
Once you register as a school, you will be sent additional unique registration links (We have to do this part manually, so please allow 48 hours). You will pass these links on to the staff members who will be participating from your school. They will need to log in and register via their unique link at no additional charge. They can then login and view the presentation as many times as desired at their convenience.
I am trying to create an account but it says my email is already taken. What do I do?
This means that you already have an account with Trillium Montessori Courses because you registered for one of our other courses in the past. Use the password you created when you originally signed up, and then login to continue your purchase. If you have forgotten your password, click "Forgot Password" below the login button to reset your password. Please do not create multiple accounts for yourself using different emails.
I loved the idea of combining works from around the classroom and bringing more creativity and excitement to the moveable alphabet. I cannot wait to delve into this work with my word building children!
-Jessica Plumlee-

Registration (Tax may be added to your total)