Please join us for this informative webinar with Letty Rising on how to analyze student data to inform individualized lesson planning in the Montessori elementary environment.
This presentation will look at:
Various forms of organic data collection in the classroom
Useful data to collect at the beginning of the year
Information that can be gleaned from student data
Questions to ask when analyzing data
How to use data to support student growth
This presentation is for you if:
You are concerned that 'data' always equals 'testing' (it doesn't!)
You are not sure how to keep up with student progress
You feel your copious record keeping is a waste of time
You're not sure if you're paying attention to the right kind of student data
Best for teachers of the Montessori elementary level (ages 6-12)
Length: 60 minites
This is a pre-recorded video.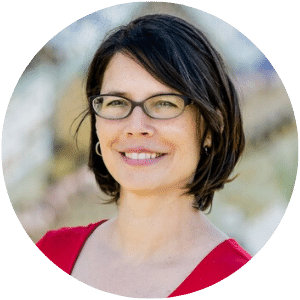 Letty Rising
Letty Rising is a Montessori consultant, serving schools around the world. She holds an AMI elementary diploma for ages 6-12 and an M.Ed from Loyola University in Maryland. She has has held positions as Montessori Elementary Teacher, Education Coordinator, and Head of School with several different Montessori communities over the years, including the LePort Schools in Carlsbad, CA.
FREQUENTLY ASKED QUESTIONS
Who is this course for?
This course is best suited for educators who work with children aged 6-12 in a Montessori classroom setting.
Is this appropriate for parents?
This presentation is best for teachers. However, parents may find this information helpful in understanding how data is used in a Montessori setting.
Will I receive a Certificate of Attendance?
You can get a certificate of attendance for 1 hour by request. You will need to fill out a feedback form found at the end of the course. You will receive a PDF certificate via email. We recommend confirming with your local licensing agency prior to registering if you are relying on having the certificate approved. Read more about certificates of attendance HERE.
How long will I have access to this course?
Your registration allows one year of access. During that time you may view the course contents as often as you wish, at your convenience.
I am trying to create an account but it says my email is already taken. What do I do?
This means that you already have an account with Trillium Montessori Courses because you registered for one of our other courses in the past. Use the password you created when you originally signed up, and then login to continue your purchase. If you have forgotten your password, click "Forgot Password" below the login button to reset your password. Please do not create multiple accounts for yourself using different emails.
Registration (Tax may be added to your total)