Please join us for this informative session with Shawn Edwards to take a close look at how to create a successful virtual learning program for K-3rd grade.
This presentation will cover:
how to proactively set the stage for a successful program using the T.I.M.E. framework
how to build a collaborative culture with your team and make shared agreements (be it with students, families, or your teaching team)
how to be an effective model and guide for your students
a sample 3-month curriculum plan and academic outcomes for K and 1-3rd grade
a sample daily and weekly schedule
examples of successful systems and routines
how to support children with accountability and assessments
Downloads included:
3-month curriculum sequence
Daily schedule
Language resources:

Spelling template
Descriptive writing exercise
Grammar symbols chart
Video tutorial for the adjective lesson

Science and Math resources

States of matter lessons
Video tutorial for angles quadrilaterals lesson

Resource guide with links to materials and resources to support other lessons in the curriculum sequence
Best for teachers (K-3rd grade)
Workshop length: 90 minutes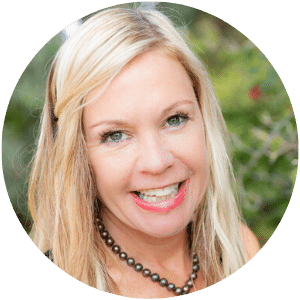 Shawn Edwards
Shawn Edwards has been working in Montessori schools for 30+ years. She developed strategies and tools during her 13 years of teaching that empowered and encouraged students to thrive socially, emotionally and academically. As a Positive Discipline coach and trainer, she is passionate about supporting parents to bring harmony and joy into their homes and helping educators build positive classroom cultures.
After moving into administration, Shawn pursued a master's degree in Transformational Leadership and Coaching and loves co-voyaging with her staff and parents as they bring their best selves to the organizations they serve.
Shawn is currently the Head of School at LePort Montessori, Solana Beach, Ca. She also offers private and group coaching for schools and parents as well as seminars and workshops through her business: Toolhows.com
FREQUENTLY ASKED QUESTIONS
Who is this course for?
This course is best suited for teachers of 6-9 year olds (Kindergarten-3rd grade)
Is this appropriate for parents?
Parents are welcome to join, but this workshop is designed for professionals working with groups of students.
Will I receive a Certificate of Attendance?
You can get a certificate of attendance for 1.5 hours by request. You will need to fill out a feedback form found at the end of the course. You will receive a PDF certificate via email. We recommend confirming with your local licensing agency prior to registering if you are relying on having the certificate approved. Read more about certificates of attendance HERE.
How long will I have access to this course?
Your registration allows one year of access. During that time you may view the course contents as often as you wish, at your convenience.
I am trying to create an account but it says my email is already taken. What do I do?
This means that you already have an account with Trillium Montessori Courses because you registered for one of our other courses in the past. Use the password you created when you originally signed up, and then login to continue your purchase. If you have forgotten your password, click "Forgot Password" below the login button to reset your password. Please do not create multiple accounts for yourself using different emails.
Registration (Tax may be added to your total)