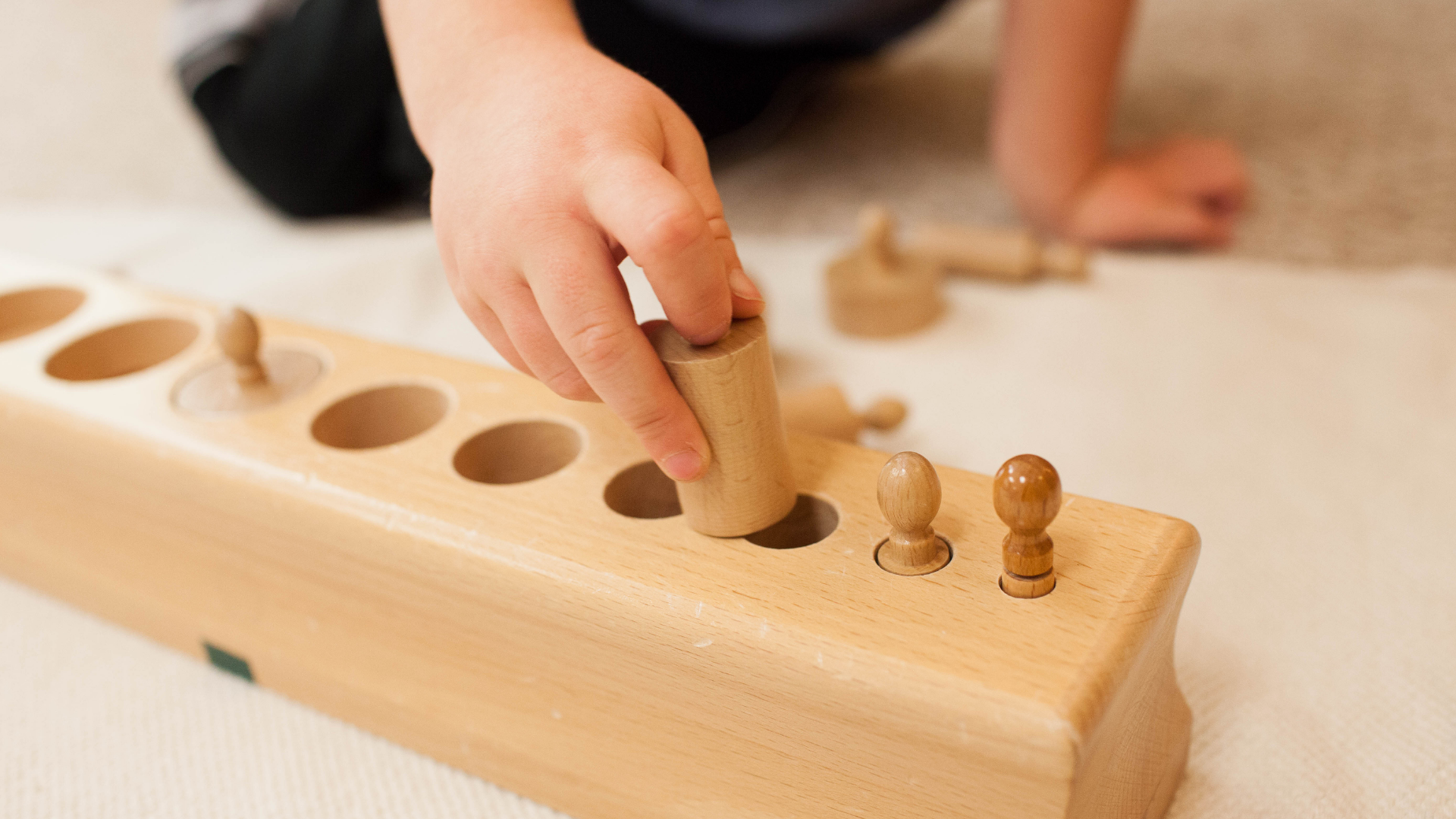 Materials and the Mind
A deep dive into what makes the Montessori materials unique.


Andy Lulka
When you look at your shelves, do you sometimes wonder if the materials you have added or created are truly "Montessori"?
What does "truly Montessori" even mean?
Join Andy Lulka in an examination of this very important, and very big question. Explore the purpose of the materials and how they work within the prepared environment to create a web of learning.


Investigate the qualities that make the Montessori materials unique amongst learning activities, didactic tools, teaching aids, and toys. Learn about how and when to add new activities and materials successfully, and in a way that is congruent with Montessori philosophy.


We will focus primarily on the 3-6 (primary/preschool) level.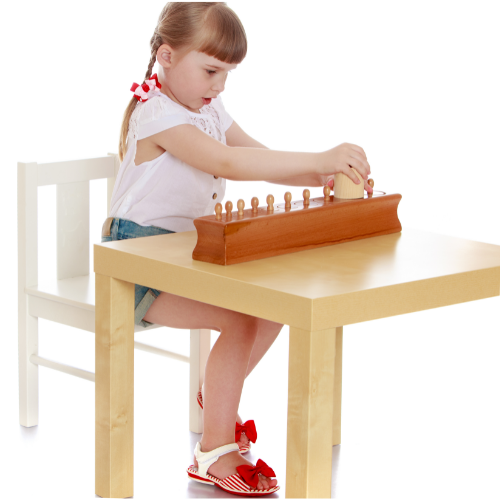 "Thanks for a wonderful, inspiring class! I have been teaching Montessori for years, and this was a wonderful reminder of the genius of the Montessori materials, and how little supplemental materials need to be provided!"
-Jan Fazier


"This course helped me a lot because now I know how to make the material Montessori attractive for children. Helped me to recognize the importance at what time to introduce new material to children. The qualities of each material in children's learning. As children learn through the Montessori materials to be independent. How to prepare my future presentations and how to have a better order in the progress of each children."
-Sonia Sanchez Hernandez



This course gave a good insight about the Montessori methods. Showing different types of materials that we can incorporate in the classroom. showed how we can combine the materials to discover more.
-Harpreet Singh
Andy Lulka
Andy Lulka has spent her whole life in and around Montessori; the last ten years or so more formally than the rest. Andy is a certified 3-6 teacher and holds an M.Ed. in Montessori Integrative Learning. Andy also has experience in various capacities with every age group from Toddler through Middle School and is currently pursuing 12-18 certification. She has worked in the areas of parent education, school administration, teacher training and professional development.
Andy is widely known and deeply respected for her ability to articulate the nuances of Montessori practice and the inner preparation of the teacher. Countless Montessorians around the globe consider her a mentor.
According to Andy, her toughest and proudest role in the Montessori community is, by far, that of mother to a Montessori boy.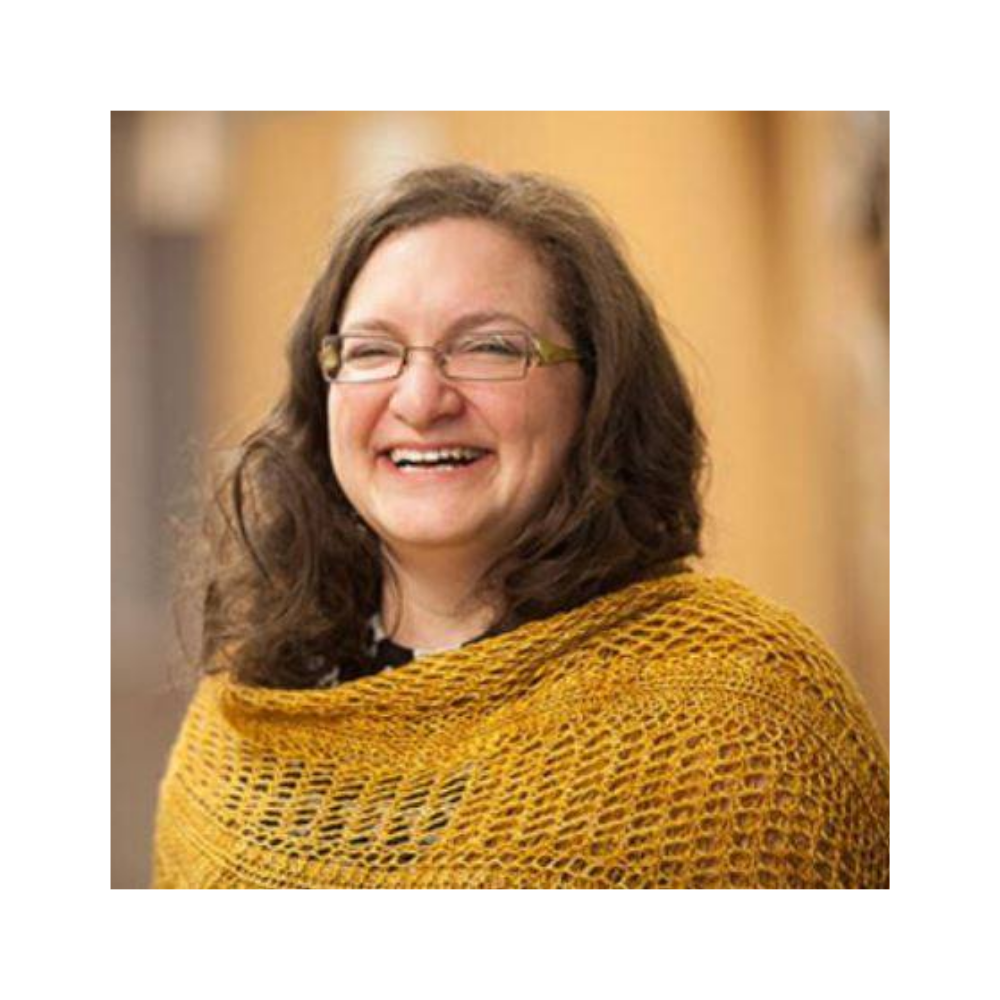 "I think this is a great course for Montessori teachers who may find themselves in a classroom situation where other materials have creeped in -- to think about why they've been put there -- and if it's justified to keep them. This course outlines what to think about determining what you put on your shelves and makes you realize how deep these materials go when the extensions are put to use, especially over the course of time that a child has in a Montessori environment."
-Nancy Guartofierro


"This course was excellent. It allowed me to work at my own pace, gave me clear ideas and confirmed my own knowledge. I will continue to take courses through Trillium Montessori because of their high quality and relevance."
-Beth Wood




I found the section on extensions to be most useful. As a lower elementary teacher I had not considered how much more I could do to let children build relionships with the pink tower. I am excited to encourage further thinking with the pink tower this year. I am really eager to practice vocabulary for math using the tower. It will pair well with some measurement standards required by my state.
-Samantha Trombly
Frequently Asked Questions


Who is this course for?
This course is designed for Montessori professionals. Non-Montessori educational professionals and homeschoolers will also find a lot of value in the content here. However, this presentation does not replace any kind of training or demonstrate the basic use of any material. It is not meant for beginners.
Is this a live workshop?
No. This is a pre-recorded video presentation. You can view this video multiple times at your convenience.
Will I receive a Certificate of Attendance?
You can get a certificate of attendance by request. You will need to fill out a feedback form. You will receive a PDF certificate via email. We recommend confirming with your local licensing agency prior to registering if you are relying on having the certificate approved. Read more about certificates of attendance HERE.
What is the difference between the School registration and the Individual registration?
A school registration allows up to 5 (or more) attendees from one school to participate and be eligible for certificates of attendance. An individual registration allows one person to receive a certificate.
How does the school registration work?
The school registration allows one buyer to purchase on behalf of multiple participants. Once you have checked out, we will send you access links to pass on to the other participants (We have to do this part manually, so please allow 48 hours). You do not need to send us the names or emails of your group. The access links will enable each participant to set up their own login to view the course. If you are planning to view the course videos as a group, please be sure to purchase the school registration that corresponds to the number of viewers.
I am trying to create an account but it says my email is already taken. What do I do?
This means that you already have an account with Trillium Montessori Courses because you registered for one of our other courses in the past. Use the password you created when you originally signed up, and then login to continue your purchase. If you have forgotten your password, click "Forgot Password" below the login button to reset your password. Please do not create multiple accounts for yourself using different emails.
Register
All prices are in USD
REDEEM ACCESS LINK
If you arrived on this page via an access link, you should see the "Redeem Access Link" price below marked down to FREE. Please click the Redeem button and follow the instructions to complete your registration.
If your access link has already been redeemed, the price below will NOT be marked free. If you redeemed the link, you are already registered and you do not need to register again. Please log in via the login link in the top right corner of the screen and then go to My Courses. If the link was redeemed by someone else, please contact your school administrator for another link. Please have them contact [email protected] if they need assistance.