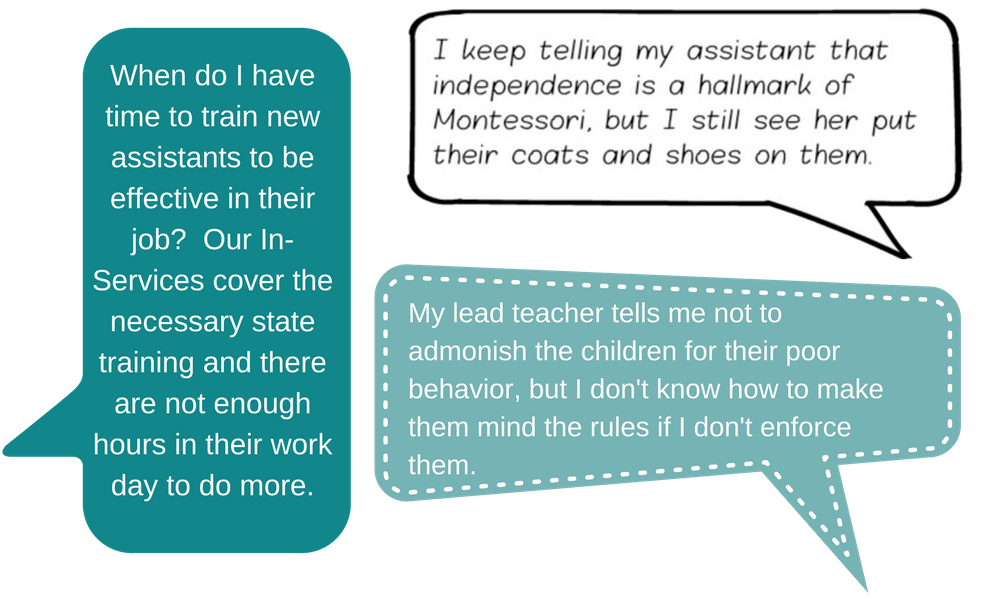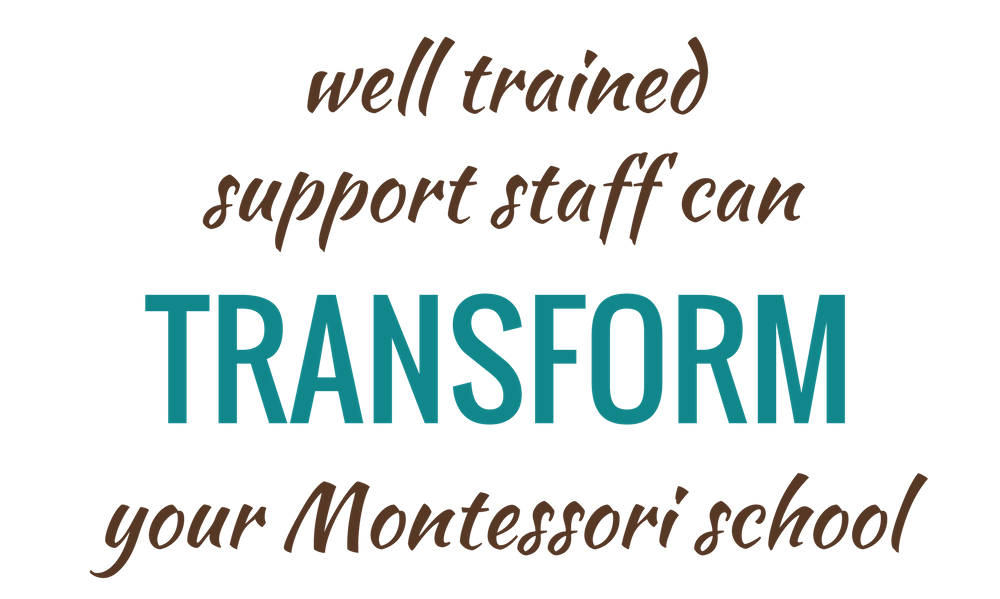 When assisting in a Montessori classroom, training is crucial. An assistant needs to know about Montessori philosophy and how the materials work in general. Tammy delivers comprehensive and engaging training to assistants making Montessori classrooms high functioning. As an assistant, I enjoyed observing all those little ones working with such concentration!

Veronica, trained Assistant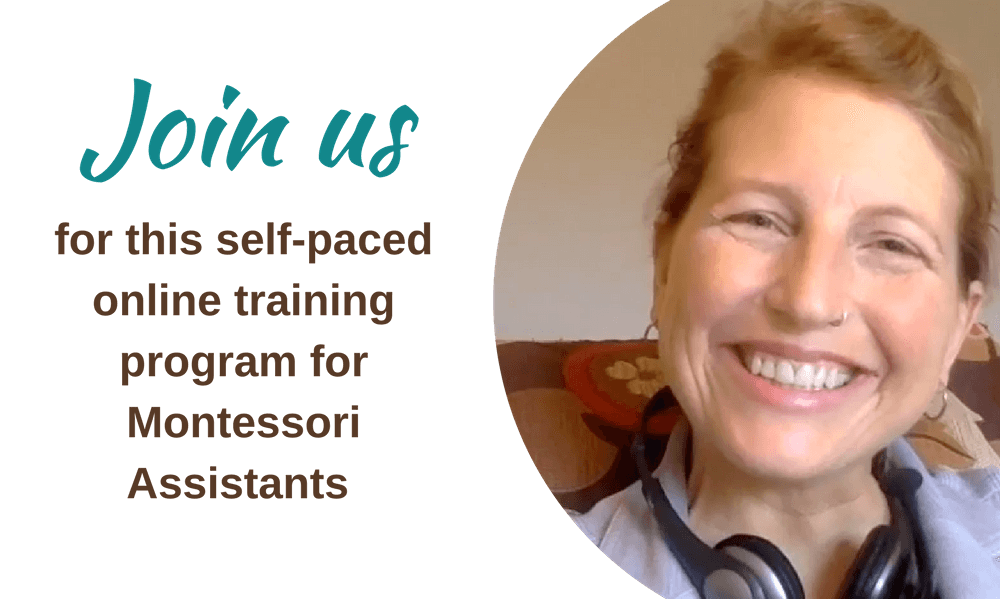 As an instructor, Tammy's teaching method is instrumental, thoughtful, captivating, and thorough in both her approach and instruction. To this day one of my favorite years in my classroom was teaching with an assistant/intern that took Tammy's Assistant Training.
Julie, AMS certified 3-6, 6-9

The Principles of Optimal Learning module examines the elements that make up a highly effective learning environment. After completing the lessons, participants will be able to contribute to the effective running of the classroom.
Topics in this module include:
Movement
Control & Order
Interest and Context
Motivation
Collaboration
Interactions
Power Tools

This module introduces participants to Dr. Maria Montessori and her education philosophy. A sweeping overview of the history of pedagogical thought is also given to provide context for Dr. Montessori's system, and its place within that history. After completing the lessons, participants will have a greater understanding of the Montessori method, and its unique unique and effective approach to teaching children.
Topics in this module include:
Evolution of Pedagogy
Dr. Montessori
Philosophical Tenets
Power Tools

This workshop provides an overview of child development theories and relates them to Dr. Montessori's educational method. Her familiarity with the theoretical material that came before her was augmented by her own insights from her observations of children. After completing the lessons, participants will have a better understanding of the foundations of the Montessori Method and be able to contribute to the effective running of the classroom.
Topics in this module include:
Developmental Theorists
Brain Development
Research to Practice
Power Tools

This module introduces the keystone skill of observation. Observing children as they interact with the learning environment and other people provides the necessary information to abide by the Montessori maxim "follow the child."
Topics in this module include:
The Keystone Skill
Scientists in the Field
Observation Practices
Power Tools


This module covers best practices for adult/child interactions in the classroom.
Topics in this module include:
Normalization
Root Causes of behavior
The Role of the Adult
Child Guidance
Supporting Independence
Dr. Montessori's Decalogue
Power Tools

This module examines the classroom environment, including both physical and social elements, and its importance in the Montessori method. Covering topics such as the significance of arrangement, the emotional tone of the class, and aesthetic principles for order and beauty, it highlights the steps necessary to create an optimal learning environment.
Topics in this module include:
Framing the Triad
Physical Order
Physical Beauty and Movement
The Cognitive Environment
Social, Emotional and Spiritual Environment
Power Tools

This module provides a variety of tips to help adults succeed in a Montessori environment. It covers topics such as professionalism, communicating with parents, professional development, and taking time for self-care. It is geared to anyone that is working in a learning environment that needs coaching in best practices for job success and would be especially beneficial to those new in their position.
Topics in this module include:
Professionalism
Communication
Nurturing Your Spirit
Professional Development
Power Tools
Since taking the training I was inspired and went on to complete my elementary training. I have been both a lead and a co-teacher in Montessori environments. To this day, I honor the Montessori principles that I learned from the Assistant Training program.
David, trained Assistant
Your Instructor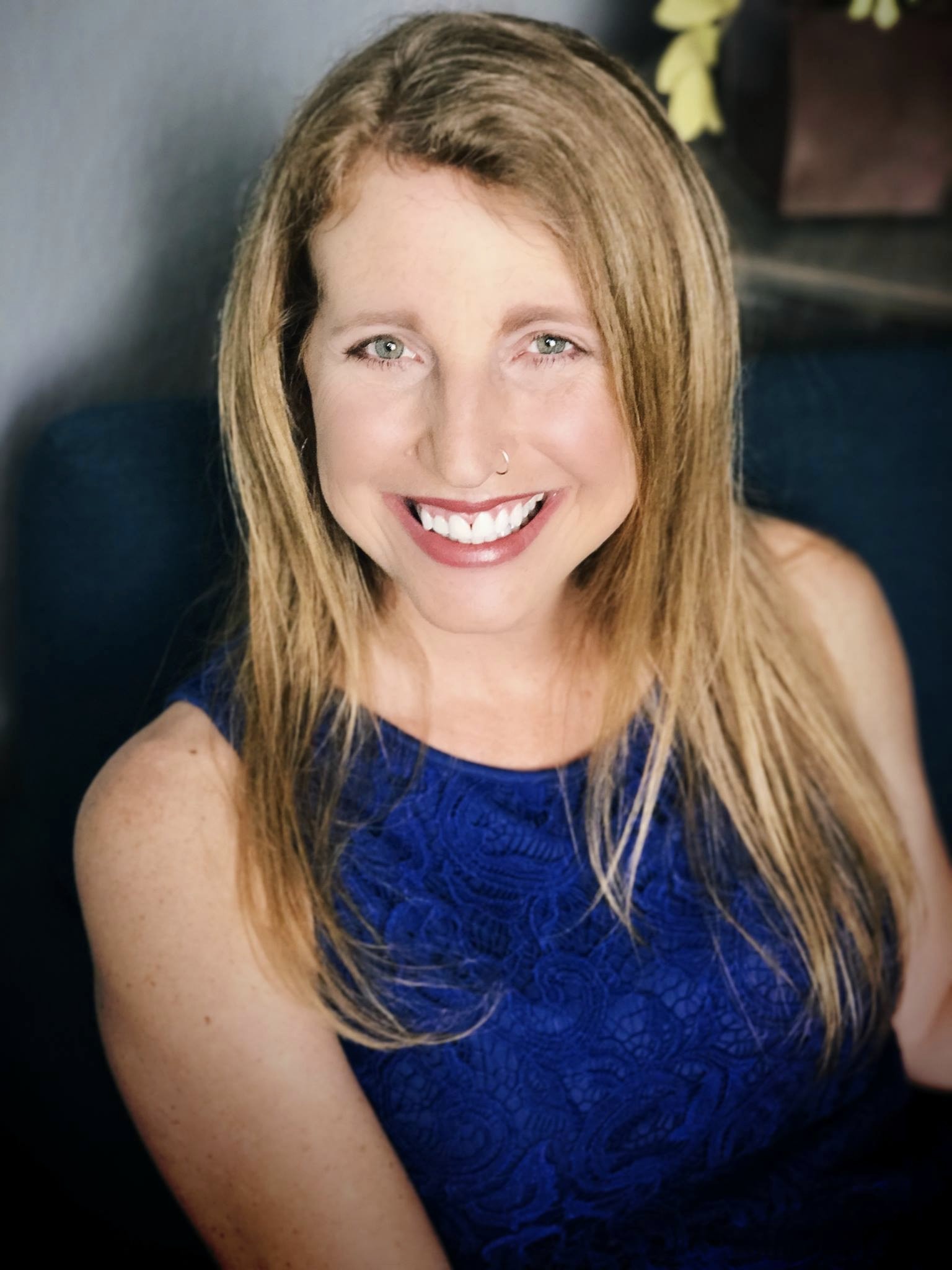 Tammy Oesting M.Ed., is an internationally known Montessori speaker and teacher educator. With AMS certifications for the Primary, Lower, and Upper Elementary levels, and 17 years of experience in the classroom, she has the training, knowledge, and experience needed to support professionals at various stages of their careers.
Tammy has a talent for making abstract concepts accessible. Her style of presentation, her tone of voice, and her choice of words exemplify how a Montessori guide would interact with others in person.
Find Tammy on Facebook and LinkedIn
*M.Ed. in Montessori Integrative Learning
*AMS certified 3-6, E1-2 with 17 years in the classroom
*Former Director of Education, Montessori Children's House
*Instructor & Field Consultant for various teacher education programs
*Workshop and Keynote Presenter for 26 years regionally and internationally
*coCreator of Asian Montessori School Leadership Retreat
*Montessori Accreditation Council for Teacher Education volunteer verifier
*coCreator of original live "Assistants Training Course"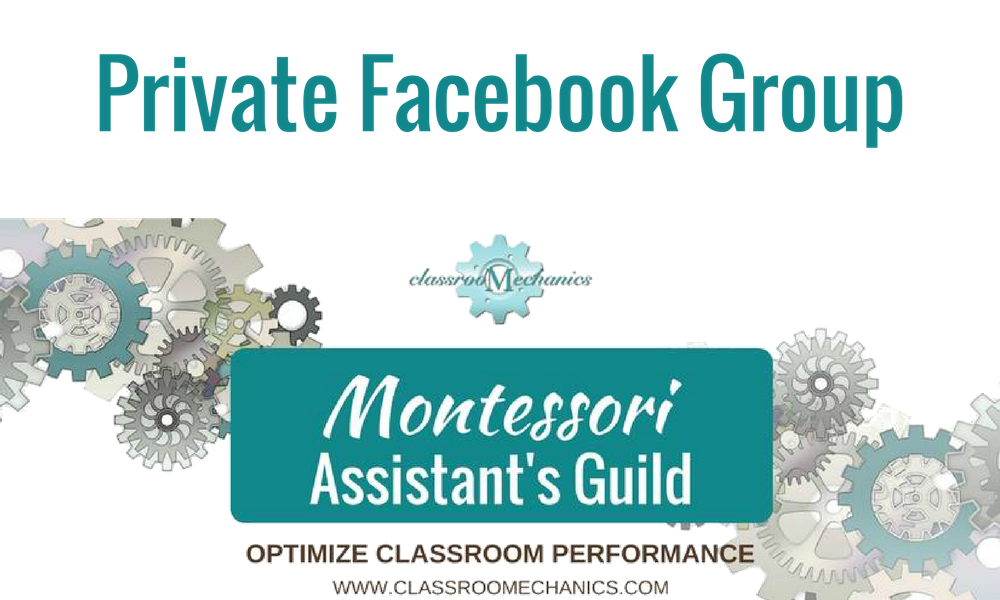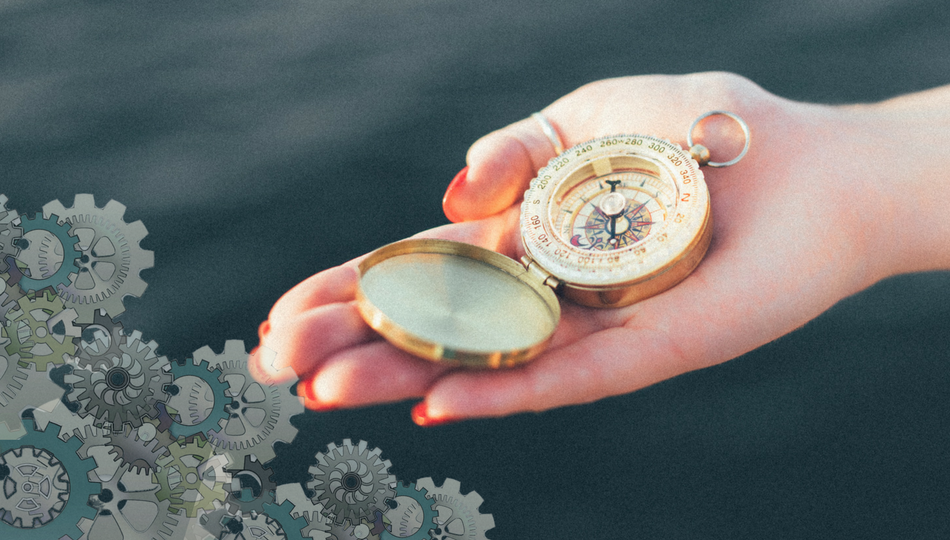 This video course is designed to provide the leader of a Montessori learning environment with the insights and skills needed to guide and support the work of their classroom assistants.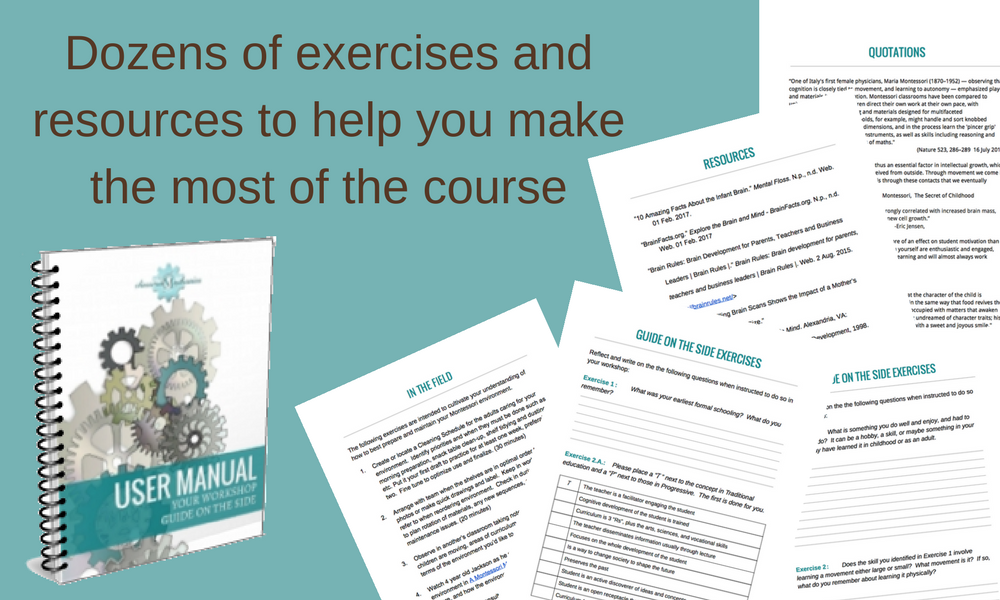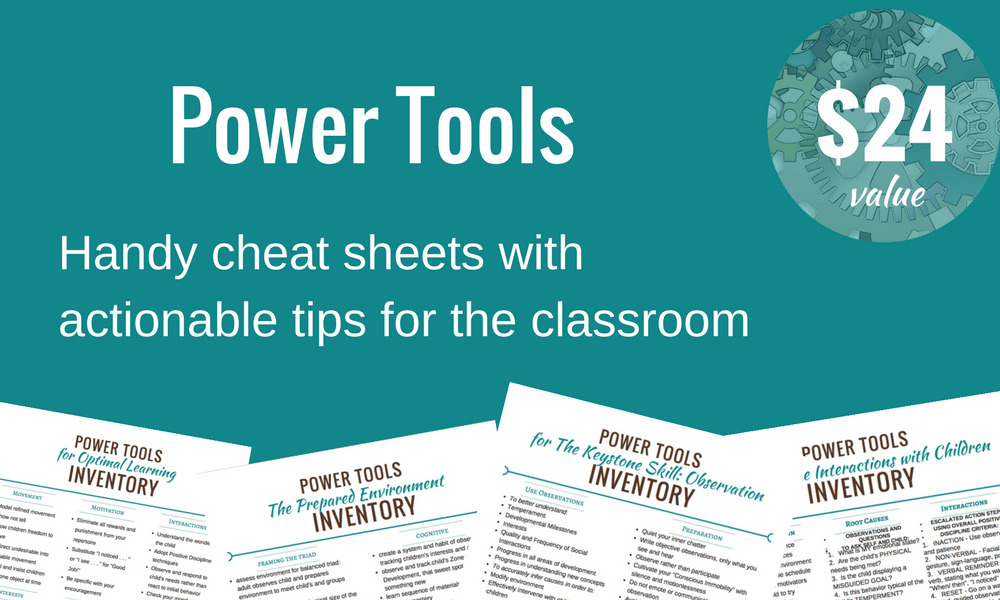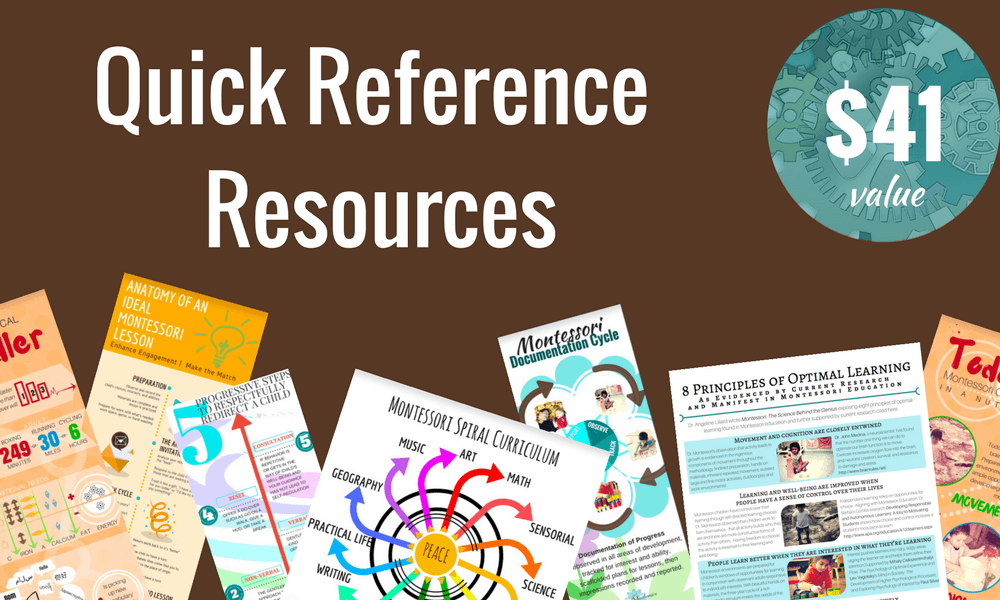 Is the Montessori Assistant Toolkit Right For You?
Q & A with Tammy Oesting
Frequently Asked Questions
What are the acceptance requirements?
Anyone interested in gaining an improved understanding of Montessori pedagogy and practice is welcome to participate.
Who is this course for?
This course is specially designed for support personnel in a Montessori classroom setting. It is not a substitute for lead teacher training. Homeschoolers may find some aspects of this course helpful, but it is primarily for professionals.
When does the course start and finish?
This is a self-paced course. Once you sign up, you can watch the videos and complete the suggested activities at your own pace. We recommend that you allow yourself at least one week per module.
How long do I have access to the course?
After enrolling, you have unlimited access to this course for at least one year.
Is this a live workshop?
No. This course consists of pre-recorded video lectures and recommended exercises. You may view the videos as many times as desired at your convenience for at least one year.
How much access do I have to the instructor? Can I ask her questions?
This course is not priced for private access to the instructor. However, Tammy Oesting will be available inside the private Facebook Group to answer questions and provide general support.
Is this a MACTE accredited course?
No. This is an on-demand online course and does not include the timed and in-person components required for MACTE accreditation.
Will I receive a Certificate of Attendance?
You can get a certificate of attendance for 15 Hours by request. You will need to fill out a feedback form. You will receive a PDF certificate via email, along with a course description and a short questionnaire about the contents of the course. You may need to submit the completed questionnaire with your certificate to your local licensing agency in order to be eligible for continuing education credits in your area. Read more about certificates of attendance
HERE
. IMPORTANT: Some licensing agencies do not accept credits for online courses that are done on-demand. If you are counting on the credits being accepted, please consult with your licensing agency before purchasing.
How does the school registration work?
A school registration allows multiple people from the same school to access the course with their own logins and receive certificates of attendance. Once you register as a school, you will be sent additional unique registration links (We have to do this part manually, so please allow 48 hours). You will pass these links on to the staff members who will be participating from your school. They will need to log in and register via their unique link at no additional charge. They can then login and view the videos as many times as desired at their convenience.
I am trying to create an account but it says my email is already taken. What do I do?
This means that you already have an account with Trillium Montessori Courses because you registered for one of our other courses in the past. Use the password you created when you originally signed up, and then login to continue your purchase. If you have forgotten your password, click "Forgot Password" below the login button to reset your password. Please do not create multiple accounts for yourself using different emails.
I need to register multiple people and I do not see a pricing option for that. What should I do?
Please contact
[email protected]
and let us know how many people you would like to register for this course. We will send you a custom invoice.