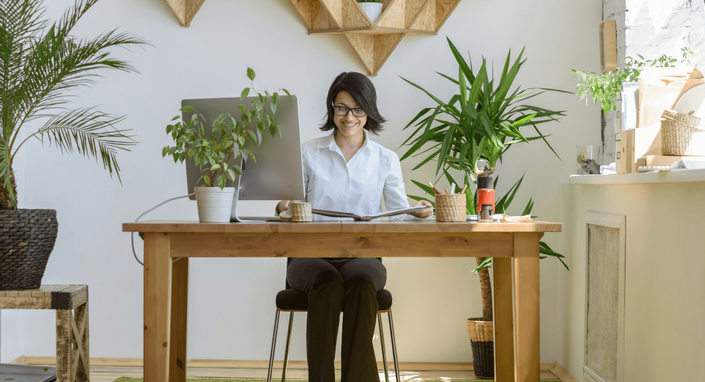 Transformative Leadership
As Montessori leaders we too often take on the role of chief cook and bottle washer with little time and energy left over to think strategically or plan the future of our school community.
It is vital that we work proactively to develop the mindsets and systems that will prepare us to lead and support our communities through change, challenges, and growth.

In this one hour video presentation, Jonathan Wolff uses the concepts from the "Adaptive Leadership" approach by Ronald Heifetz and Donald Laurie to help you navigate the changes, planned and unplanned, that inevitably occur in the life of a school leader.
Your Instructor
Jonathan has over 30 years of experience in the Montessori field, as an AMI credentialed teacher, school leader, keynote speaker, author and trainer.

The primary focus of his current consulting practice is on leadership development – designing best practices and writing books and articles that enhance individual and organizational performance.

Jonathan has an incisive ability to apply Dr. Montessori's educational constructs to training adults. His creative, interactive programs, his humorous and inspiring teaching style, and his deep insight into the needs of people and organizations are in high demand by organizations around the world.
[email protected]
760.473.8344
jonathanwolff.org


How to strategically plan for upcoming changes
How to anticipate unplanned changes
How to use Montessori principles in supporting staff through change
6 principles of Adaptive Leadership and how they apply in a Montessori setting
Frequently Asked Questions
Who is this course for?
This course is designed for professionals in any educational setting. We will look at this topic through a Montessori lens, but non-Montessori education professionals will also also find a lot of value here. This is ideal if you have any leadership position in your school. Teachers will also find the concepts discussed here very beneficial.
Is this a live workshop?
No. This is a pre-recorded video presentation. You can view this video multiple times at your convenience.
Will I receive a Certificate of Attendance?
You can get a certificate of attendance by request. You will need to fill out a feedback form. You will receive a PDF certificate via email. We recommend confirming with your local licensing agency prior to registering if you are relying on having the certificate approved. Read more about certificates of attendance
HERE
.
What is the difference between the School registration and the Individual registration?
A school registration allows up to 5 (or more) attendees from one school to participate and be eligible for certificates of attendance. An individual registration allows one person to receive a certificate.
How does the school registration work?
Once you register as a school, you will be sent additional unique registration links (We have to do this part manually, so please allow 48 hours). You will pass these links on to the staff members who will be participating from your school. They will need to log in and register via their unique link at no additional charge. They can then login and view the presentation as many times as desired at their convenience.
I am trying to create an account but it says my email is already taken. What do I do?
This means that you already have an account with Trillium Montessori Courses because you registered for one of our other courses in the past. Use the password you created when you originally signed up, and then login to continue your purchase. If you have forgotten your password, click "Forgot Password" below the login button to reset your password. Please do not create multiple accounts for yourself using different emails.
How much access do I have to the instructor? Can I ask him questions?
This is a pre-recorded course and is not priced for private access to the instructor. However, you may reach out to Jonathan Wolff via email if you would like to discuss setting up a more focused live workshop for your school.
[email protected]
Have I taken this course already?
The Transformative Leadership presentation was part of the 2016 Summer Summit under the title "Adaptive Leadership". If you registered for the All Access Pass, the Administrator Track or the Summit Recordings, then you already have access to this course. Please log in and go to "My Courses" to view.
EU VAT will be added for European Customers
This course is closed for enrollment.