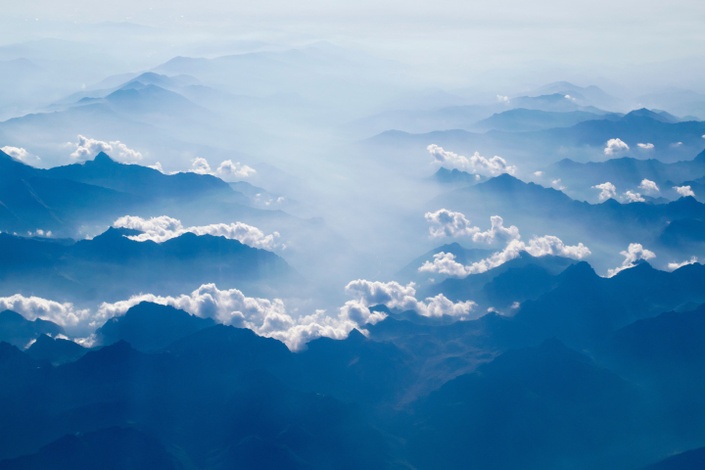 Preparation of the Spirit
A 15 week guided online course with Pamela Green and Andy Lulka
Enrollment is Closed

If you are registered for this course, please login and go to "My Courses" to access the course contents.
Couldn't join us for this round? Please sign up below to get on the waiting list for the next sessions. Dates to be determined.
"The real preparation for education is the study of one's self. The training of the teacher is something far more than the learning of ideas. It includes the training of character; it is a preparation of the spirit."
~Dr. Maria Montessori
Preparation of the Spirit is a 15-week guided online course that focuses on the role of the teacher in Montessori classrooms. Teachers will fulfill observation assignments which they will use to make concrete changes to improve the functioning of their classrooms, which will in turn enhance student outcomes.
Montessori philosophy and practice will be examined through readings and discussions. Engagement in reflective and experiential practices will support teacher morale, expand the teacher's capacity to connect with students, and renew the teacher's commitment to and passion for teaching in a Montessori setting. CEUs will be granted on the completion and submission of the Applied Foundations Album and the Culminating Expression.
The Preparation of the Spirit
Revisit Montessori theory and philosophy through a process inspired by the work of Cato (Nan) Hanrath and Regina Lulka.

Nan was taught by Dr. Montessori herself, and taught Andy's first teachers and her mother, Regina, along with some very big names in the Montessori world.
Nan believed very much in the process of adult transformation, and guided her students through exercises intended to push their limits, help them confront their fears, and face their own vulnerabilities as human beings. Nan also believed deeply that the process of learning is rooted in experience.
Regina absorbed these values and experienced a deep transformation during her time with Nan.
When Regina started working, she came to understand the challenges of applying the ideals of Montessori theory when the reality of needing to adapt to one's workplace was overwhelming.
When she became a teacher educator herself, she collaborated with Dianne Dobson Murphy in the creation of a project for her student-teachers in which they would examine particular aspects of the theory in their idealistic glory, and then, through a series of guided steps, come to understand whether they could be applied fully, partially, or not at all in their own given, real-life situations.
This course is an online adaptation of these processes for teachers who already have Montessori training and experience in the classroom, and want to continue along the path of spiritual preparation.
The processes are further enriched as Pamela imbues the course with an awareness that comes from attending to human beings from the earliest stages of life through birth and the symbiotic period that follows. Her capacity to bring presence and compassion to group process work helps shape the experiential aspects of this course.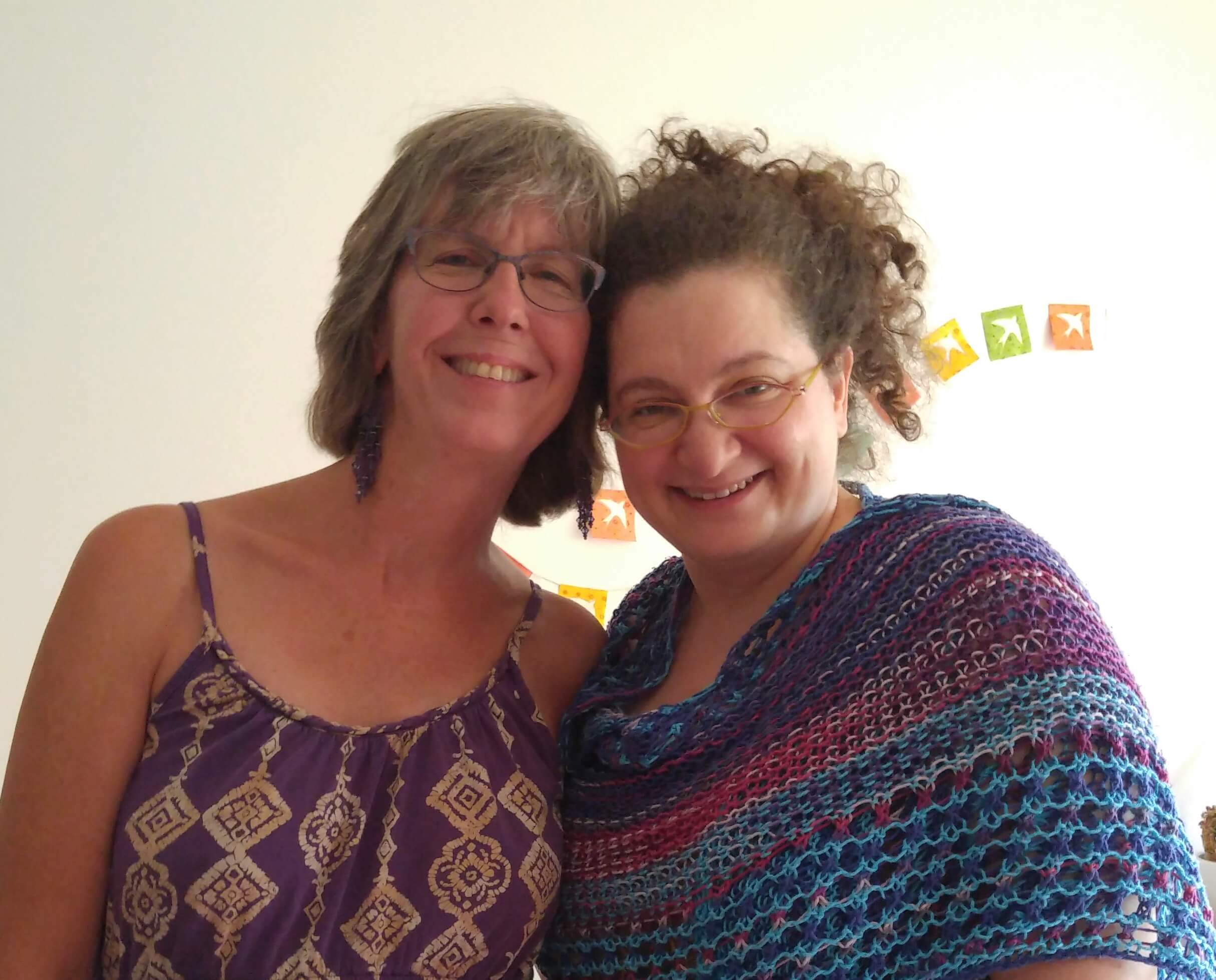 About Pamela Green and Andy Lulka
Pamela Green, Montessori parent to two grown sons, is an educator, consultant,and parenting mentor, who continues to be inspired by the children and families she serves. She is certified for 3-6, Lower Elementary and Upper Elementary age groups, and has taught and served as a Montessori Head of School for thirty years.
She is the founder of Ananda Montessori, a Parent-Infant and Child program, where she also facilitates workshops for parents and teachers. Along with her Montessori work, Pamela has served as a childbirth educator, birth doula, and assistant midwife since 1990. Throughout her adult life, Pamela has been on a deeply transformative path of self-reflection and inquiry, which has included meditation, yoga, group process work, and healing practices.
Andy Lulka has spent her whole life in and around Montessori; more formally since 2003. Andy is a certified 3-6 teacher and holds an M.Ed. in Montessori Integrative Learning. Andy also has experience in various capacities with every age group from Toddler through Middle School and is currently pursuing 12-18 certification. She has worked in the areas of parent education, school administration, teacher training and professional development.
Andy is widely known and deeply respected for her ability to articulate the nuances of Montessori practice and the inner preparation of the teacher. Countless Montessorians around the globe consider her a mentor.
According to Andy, her toughest and proudest role in the Montessori community is, by far, that of mother to a Montessori boy.
Our intention in creating this course is to integrate an understanding of Dr. Montessori's writing in our minds and bodies by strengthening and connecting to our inner resources, which will bring us to a new embodied exploration of our selves and the child.
We will take the concepts we have learned intellectually in our training and examine ever deepening layers of these through our own histories, states of being, feelings and creative processes.
Through experiential and transformative practices, we can awaken that which drew us to this work, fulfill our longing for communion, and discover new ways of being Montessori.

Frequently Asked Questions
Do I need to have Montessori training and experience in order to take this course?
Yes. This is designed to be a deepening of knowledge for people who already have a solid understanding of Dr. Montessori's work. It is not an introduction to Montessori.
How will it work?
The course content will be provided online, and dialogues will take place on your own time, with occasional group video conference times. Experiential assignments will be done on your own time. A syllabus will be provided upon registration.
Will I receive a Certificate of Attendance?
You can get a certificate of attendance for 60 Hours by request. You will need to fill out a feedback form, engage in the discussions, and submit your completed Applied Foundations Album for review. You will receive a PDF certificate via email. We recommend confirming with your local licensing agency prior to registering if you are relying on having the certificate approved. Read more about certificates of attendance
HERE
.
What will be required of me?
A commitment to full and honest exploration of self and Montessori theory. A commitment to openness, receptive listening (or reading as the case may be), suspension of response, awareness of assumptions and so forth (these will be explained and explored in detail at the start of the course). More practically speaking, a couple of hours a week, or however much time you wish to commit to the process. Regular participation in dialogues is required.
I am trying to create an account but it says my email is already taken. What do I do?
This means that you already have an account with Trillium Montessori Courses because you registered for one of our other courses in the past. Use the password you created when you originally signed up, and then login to continue your purchase. If you have forgotten your password, click "Forgot Password" below the login button to reset your password. Please do not create multiple accounts for yourself using different emails.
What will I get out of it?
What you put into it! Communities of learning are highly dependent on the participation of all members. When we work through dialogue, we all gain deeper understanding of ourselves and the concepts we are exploring. We will all come out of this (ourselves included) knowing more about how each of the principles of Montessori theory apply to our daily lives, about how we relate to other people, about our own views hopes and dreams. You will have the opportunity to learn from the experience and expertise of other course members, to form closer bonds to other Montessori professionals, to expand your conscious awareness, and to refine your perceptions, actions and practices.
EU VAT will be added for European Customers
This course is closed for enrollment.