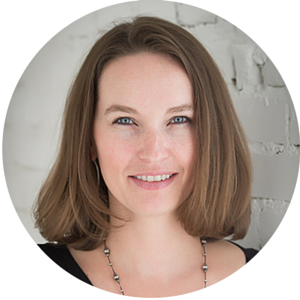 About RB Fast
RB Fast is a leadership coach and consultant for Montessori schools at Bee Line Consulting. Through one on one coaching and online group programs she supports Montessori school leaders in establishing smart policies and systems that respect and honor the humans in their schools.


Where to find RB:
Website: Beeline Consulting
Facebook: Beeline Consulting
Email: Contact
5 Steps To Creating Your School's Disaster Plan

This session will focus on how to create a comprehensive emergency plan for your school that meets your specific needs.
We will discuss how to identify potential hazards as well as how to identify your options for response.
We will end with information on building 72 hour kits and ensuring the plan is implemented and woven into the culture of your school.
A workbook to help you create your plan is included.
The five steps to building your emergency plan
Who to include in your planning committee
How to know which emergencies to plan for
How to ensure everyone knows how to use the plan
What you can do to make the planning process smart and streamlined

Frequently Asked Questions
Have I taken this course already?
This presentation was part of the 2016 Summer Summit. If you registered for the All Access Pass, the Administrator Track or the Summit Recordings, then you already have access to this course. Please log in and go to "My Courses" to view.
Who is this course for?
This course is designed for school administrators interested in creating or revamping their school's emergency plan.
Is this a live workshop?
No. This is a pre-recorded video presentation. You can view this video multiple times at your convenience.
Will I receive a Certificate of Attendance?
You can get a certificate of attendance by request. You will need to fill out a feedback form. You will receive a PDF certificate via email. We recommend confirming with your local licensing agency prior to registering if you are relying on having the certificate approved. Read more about certificates of attendance
HERE
.
What is the difference between the School registration and the Individual registration?
A school registration allows up to 5 (or more) attendees from one school to participate and be eligible for certificates of attendance. An individual registration allows one person to receive a certificate.
How does the school registration work?
Once you register as a school, you will be sent additional unique registration links (We have to do this part manually, so please allow 48 hours). You will pass these links on to the staff members who will be participating from your school. They will need to log in and register via their unique link at no additional charge. They can then login and view the presentation as many times as desired at their convenience.
I am trying to create an account but it says my email is already taken. What do I do?
This means that you already have an account with Trillium Montessori Courses because you registered for one of our other courses in the past. Use the password you created when you originally signed up, and then login to continue your purchase. If you have forgotten your password, click "Forgot Password" below the login button to reset your password. Please do not create multiple accounts for yourself using different emails.
Registration (Tax may be added to your total)