What do parents need to hear right now?
Understanding discipline from a Montessori perspective ourselves and talking to parents about it are two very different things. This webinar will focus on how to translate what we know into terms parents can understand and principles they can apply right away, and on how to prepare a virtual environment that will help parents engage more fully with what we're saying.
This presentation is for you if:
you want more clarity about how to explain complicated ideas to parents
you don't know what parents need to hear right now
you have found your role shifting from working with children to working with adults
you are wanting to support children during the crisis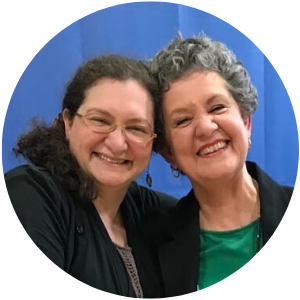 Andy and Regina Lulka
AndyLulka.com
Integrating Montessori
Montessori Jewish Day School
Regina and Andy both began their official Montessori lives in 1977. Regina as an adult undergoing training, and Andy as a child entering the Casa. Since then, both have undergone multiple trainings, completed MEd programs, seen their children graduate from Montessori schools, and have worked and advocated for Montessori from inside the classroom as well as in the broader community. Their joint experience covers all three planes of development, as well as administration, parent engagement, teacher education, and professional development. Currently, Regina is Head of School at the Montessori Jewish Day School and sits on the CCMA board, while Andy creates professional development opportunities for Montessori teachers online as co-founder of Integrating Montessori and in many other ways.
FREQUENTLY ASKED QUESTIONS
Who is this course for?
This course is suitable for school leaders and teachers who serve all ages.
Is this a live workshop?
No. This is a pre-recorded video presentation. You can view this video multiple times at your convenience.
Will I receive a Certificate of Attendance?
You can get a certificate of attendance for 1.5 hours by request. You will need to fill out a feedback form. You will receive a PDF certificate via email. We recommend confirming with your local licensing agency prior to registering if you are relying on having the certificate approved. Read more about certificates of attendance HERE.
How long will I have access to this course?
Your registration allows one year of access. During that time you may view the course contents as often as you wish, at your convenience.
I am trying to create an account but it says my email is already taken. What do I do?
This means that you already have an account with Trillium Montessori Courses because you registered for one of our other courses in the past. Use the password you created when you originally signed up, and then login to continue your purchase. If you have forgotten your password, click "Forgot Password" below the login button to reset your password. Please do not create multiple accounts for yourself using different emails.