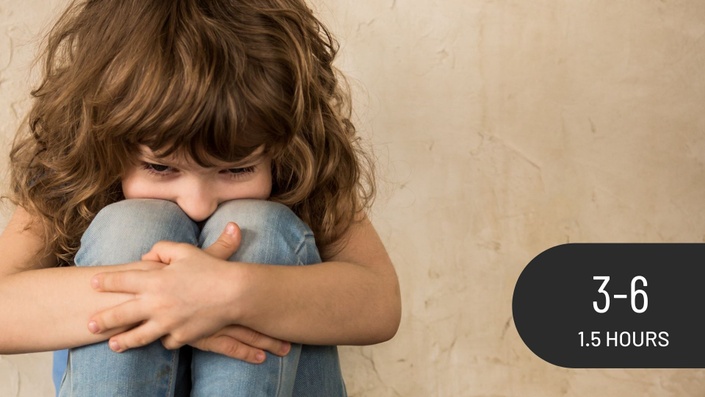 Got the Classroom Management Blues?
Have you been wondering...

how to stop children from disrupting the classroom?
what to do when a child just won't listen?

why some children won't sit and what you can do about it?

how to handle children who are always seeking attention

Feeling overwhelmed with "misbehavior" in your classroom?
Do you feel like you've been doing "all the things" they told you in training... but it's still not coming together?
Please join us for this enlightening workshop with Tammy Oesting to take a closer look at:
Where "misbehavior" comes from and how you can reframe it
The five stages of addressing misbehavior
Simple steps to take when emotions are running high
and more...
This is a pre-recorded video presentation.
Length: 90 minutes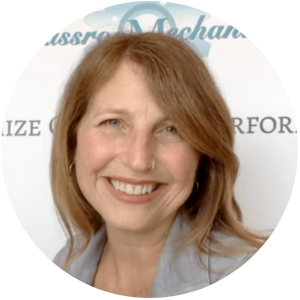 Tammy Oesting
Tammy Oesting has spent the last 26 years delivering professional development workshops, consulting schools, and educating new Montessori teachers and has 17 years in Montessori classrooms.Her passions include issues of social justice, educating support staff, life sciences, neuroscience, and exploring the magnificence of the world. She serves Montessori globally through her company ClassrooMechanics.com. (AMS 3-12)
This webinar is hosted by Seemi Abdullah of TrilliumMontessori.org
Feedback about this course
"Today I was able to work with a child and to see the "misbehavior" as a way of trying to communicate with me. I felt like crying when I saw his positive response. Thank you so much I wish I could have this completed course in a booklet to be able to read and go back to!" -Sonia R.
"I walked away from this course feeling re-inspired and hopeful. I am eager to have conversations with my colleagues about how we can ensure we're all implementing and supporting these ideas and suggestions in our classroom so we can all be on the same page. I have encouraged them to watch the webinar and we've set up a time to talk at our next faculty meeting (we're a small school so all meet together!) Thank you for presenting this material in such an accessible, non-judgmental manner" Alison N.
"A lively, and informative webinar, unlike so many where the person on camera is talking at you. It held my interest, made me think, and I will definitely return to the video for fine-tuning some points." Holli M.
"As a certified 3-6 Montessori guide, I have thoroughly enjoyed taking the Classroom Management Blues webinar. It has provided me with fresh, new and valued information. It is a great refresher course for all Montessori guides! Thank You!" -Ruby C.
"Knowing that other Montessori practitioners are asking the same questions gave me hope!!! The webinar was not only useful in offering solutions but also helped on a philosophical level." Terri M.
"This course is perfect for guides and assistants. I took this course alongside my assistant and it brought up such a beautiful dialogue between the two of us. It reminded her of things she wanted to ask and reminded me of things I wanted to share. Thank you Tammy and Seemi for a wonderful course! " Molli A.
FREQUENTLY ASKED QUESTIONS
Who is this course for?
This course is best suited for educators who work with children aged 3-6. Montessori training is not required.
Will this course help me with children with special needs?
This course is designed with the needs of the neurotypical child in mind. We will discuss a number of strategies you can use to proactively prevent a wide range of common "misbehaviors". We will not be discussing extreme or severe behaviors.
Is this applicable to any educational setting?
We believe these are sound developmental principles and can be applied in all interactions with children.
Is this appropriate for parents?
The principles in this webinar can certainly be applied by parents. However, most of the examples used will be for a classroom setting and will reflect the student-teacher dynamic. We will not be addressing parents' needs specifically.
Will I receive a Certificate of Attendance?
You can get a certificate of attendance for 1.5 hours by request. You will need to fill out a feedback form found at the end of the course. You will receive a PDF certificate via email. We recommend confirming with your local licensing agency prior to registering if you are relying on having the certificate approved. Read more about certificates of attendance HERE.
How long will I have access to this course?
Your registration allows one year of access. During that time you may view the course contents as often as you wish, at your convenience.

How does the "School Registration" work?
The school registration allows one buyer to purchase on behalf of multiple participants. Once you have checked out, we will send you access links to pass on to the other participants (We have to do this part manually, so please allow 48 hours). You do not need to send us the names or emails of your group. The access links will enable each participant to set up their own login to view the course. If you are planning to view the course videos as a group, please be sure to purchase the school registration that corresponds to the number of viewers.

I am trying to create an account but it says my email is already taken. What do I do?

This means that you already have an account with Trillium Montessori Courses because you registered for one of our other courses in the past. Use the password you created when you originally signed up, and then login to continue your purchase. If you have forgotten your password, click "Forgot Password" below the login button to reset your password. Please do not create multiple accounts for yourself using different emails.
Registration (Tax may be added to your total)